---
Join our list
Subscribe to our mailing list and get interesting stuff and updates to your email inbox.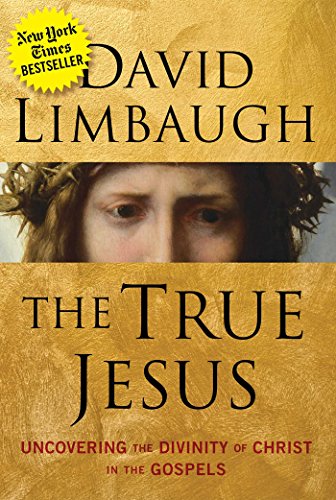 Author(s): David Limbaugh
Publisher: Regnery Publishing
Price: $0.99

A New York Times Bestseller!
"Who do you say that I am?"
Uttered by Jesus Christ, this profound question has presented an age-old challenge to believers, skeptics, scholars, and rulers.
In attempting to answer this question, The True Jesus goes straight to the unimpeachable source: the books of Matthew, Mark, Luke, and John. Only in the Gospels, says #1 New York Times bestselling author David Limbaugh, do we come face-to-face with the Son of God, Whose sublime teachings, miraculous actions, and divine essence leap off every page and into our hearts.
In this book, Limbaugh combines the four Gospel stories into a unified account (though not, he humbly admits, a perfect harmony) and guides readers on a faith journey through the Four Evangelists' testimonies of the life of Jesus Christ. Along the way, Limbaugh shares his insights on Jesus' words and deeds as well as His unique nature as fully human and fully divine. In The True Jesus, you will learn:
– Why even the apostles failed to completely understand Jesus' true identity and mission until after His crucifixion
– The real basis for the rejection of Jesus' message by skeptics in His hometown and elsewhere
– The historical events preceding Jesus' birth that providentially paved the way for Christianity
– How Jesus' message utterly contradicted modern attempts to portray Him as being non-judgmental
Limbaugh's passion for the Gospels infuses the pages of The True Jesus, which is both a primer for new Bible readers and an outstanding guide to the Gospels for long-time believers. Who really is the true Jesus? Open this book and begin your odyssey toward the answer.
---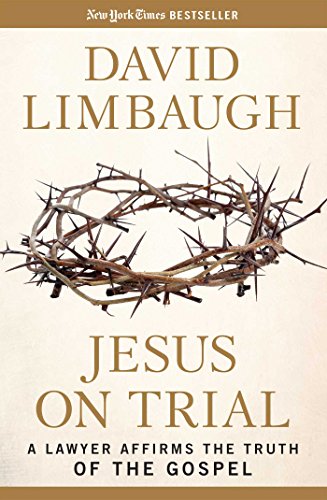 Author(s): David Limbaugh
Publisher: Regnery Publishing
Price: $0.99

In Jesus on Trial, David Limbaugh applies his lifetime of legal experience to a unique new undertaking: making a case for the gospels as hard evidence of the life and work of Jesus Christ. Limbaugh, a practicing attorney and former professor of law, approaches the canonical gospels with the same level of scrutiny he would apply to any legal document and asks all the necessary questions about the story of Jesus told through Matthew, Mark, Luke, and John. His analysis of the texts becomes profoundly personal as he reflects on his own spiritual and intellectual odyssey from determined skeptic to devout Christian. Ultimately, Limbaugh concludes that the words Christians have treasured for centuries stand up to his exhaustive inquiry—including his examination of historical and religious evidence beyond the gospels—and thereby affirms Christian faith, spirituality, and tradition.
---
In this grab bag we have 14 e-books from Regnery Publishing which were written by various authors. The prices and sale dates that the publisher has provided are under each ebook cover.
[table "3008" not found /]
---
---
Gospel eBooks is a participant in the Amazon Services LLC Associates Program, an affiliate advertising program designed to provide a means for sites to earn advertising fees by advertising and linking to amazon.com. View our
Privacy Policy
.