---
Join our list
Subscribe to our mailing list and get interesting stuff and updates to your email inbox.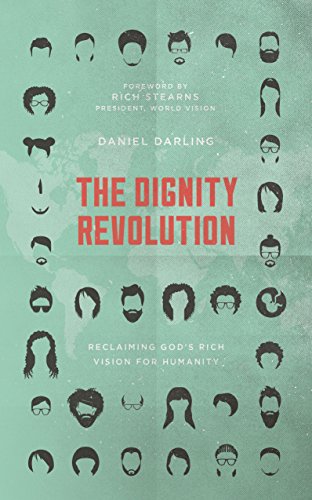 Author(s):
Daniel Darling
Publisher:
The Good Book Company
Price:
$2.99
 (May 27-28)
As Christians, we want to make a difference in this world. We want to have an impact not only on our immediate family and community but on wider social issues. We want to protect the vulnerable and engage with the issues that really matter. But how?
This book shows us how wonderful, liberating and empowering it is to be made in God's image – and how this changes how we see ourselves and all other humans, and how we treat them and advocate for them.
Some will feel the call to run for office… others will roll up their sleeves and join the good work of non-profit ministry… and others might simply find little ways to incorporate this vision of human dignity into their everyday lives and change their community one word, one action, one person at a time.
Each one of us can be and are called to be, part of this new movement—a human dignity revolution that our societies need, and that we—you—are uniquely placed as Christians to be join.
This compelling book shows you how to join the dignity revolution.
---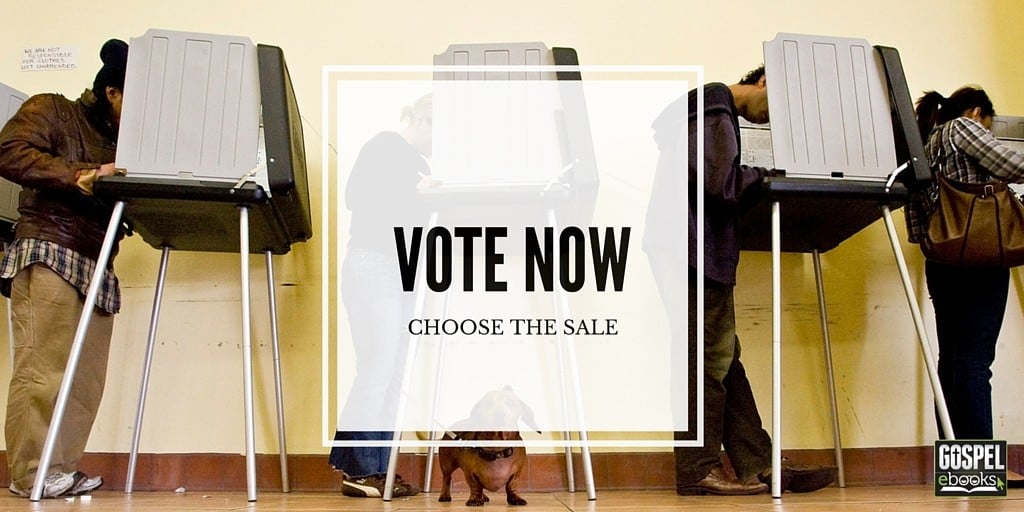 Gospel e-books is working together with Christian publishers to allow you to choose what e-books you'd like to have discounted. Cast your vote below and the book with the most votes in each poll will be placed on sale soon after. If there are less than 100 total votes in a particular poll, the winning book will not be discounted.
---
---
Book details:
Kregel: The Tabernacle–Shadows of the Messiah: Its Sacrifices, Services, and Priesthood by David M. Levy vs. Numbers in the Bible: God's Unique Design in Biblical Numbers by Robert D. Johnston
Intervarsity Press: A Week in the Life of a Greco-Roman Woman (A Week in the Life Series) by Holly Beers (vs.) A Week in the Life of Rome (A Week in the Life Series) by James L. Papandrea
New Leaf: Secrets of the Sixth Edition by Randall Hedtke vs. Replacing Darwin: The New Origin of Species by Nathaniel T Jeanson
Good Book Company: The Dignity Revolution: Reclaiming God's Rich Vision for Humanity by Daniel Darling vs. Perfect Sinners: See yourself as God sees you by Matt Fuller
Harvest House: Just One Word: 90 Devotions to Invite Jesus In by Susie Crosby vs. Called for a Purpose: Daily Devotions to Help You Pursue God's Plan by Tony Evans
Christian Focus: Minority Report by Carl R. Trueman vs. The Wages of Spin by Carl R Trueman
Reformation Heritage: In Remembrance of Him: Profiting from the Lord's Supper by Guilelmus Saldenus and Wilhemus a Brakel vs. Essential Truths in the Heart of a Christian by Wilhelmus Schortinghuis
---
In this grab bag, we have 15 e-books for teens. The prices and sale dates that they have provided are under each book cover.

---
In this grab bag, we have 18 e-books ​on Christian living. The prices and sale dates that our sources have provided are under each ebook cover.

---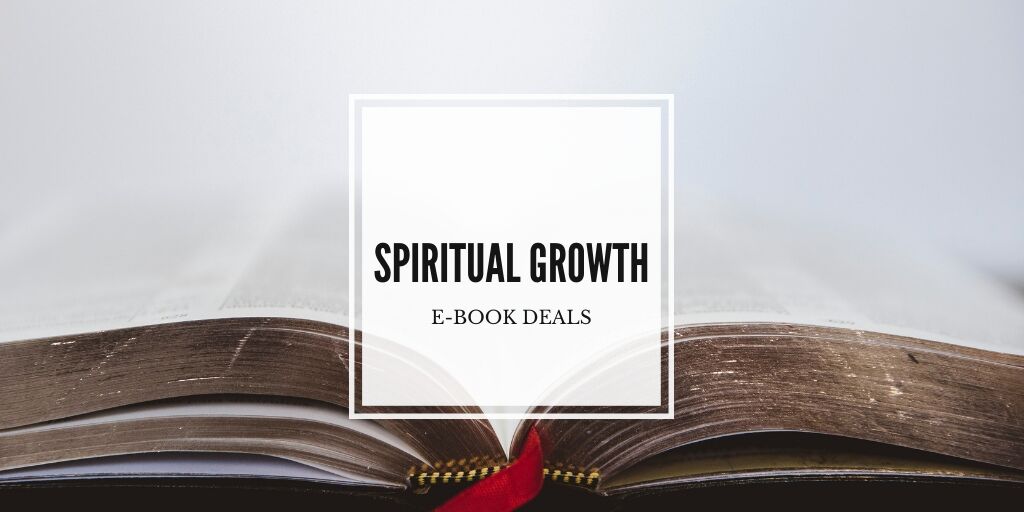 In this grab bag, we have 15 e-books ​on spiritual growth. The prices and sale dates that our sources have provided are under each ebook cover.

---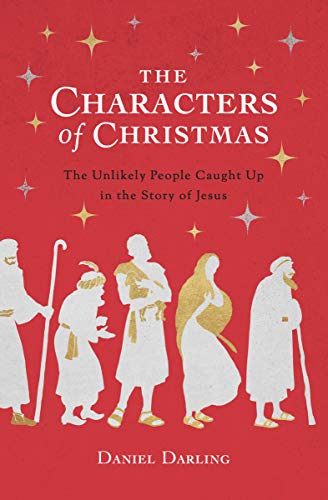 Author(s): Daniel Darling
Publisher: Moody Publishers
Price: $1.99

Learn Something New This Christmas
We hate to admit it, but after years, sometimes even decades, of reading the same Luke 2 story of Christmas, we get a little bored—we lose some of the awe we ought to have when discussing the greatest miracle in history. That's why The Characters of Christmas was written, to help you take a fresh look at the Christmas story by getting to know the minor characters that played a part in Jesus' birth, such as Zechariah and Elizabeth, the Shepherds, and Herod.
As you slow down, engage your imagination, and enter into the stories of these women and men, you'll see the most important character—Jesus Christ—with new eyes. And with discussion questions and a Christmas song suggestion at the end of each chapter, it's perfect for engaging your whole family.
Break free from the familiar, and discover something you never knew about the story you've always heard.
---
In this grab bag we have 24 non-fiction e-books from Baker Publishing. The prices and sale dates that the publisher has provided are under each ebook cover.
[table "3870" not found /]
---
---
Gospel eBooks is a participant in the Amazon Services LLC Associates Program, an affiliate advertising program designed to provide a means for sites to earn advertising fees by advertising and linking to amazon.com. View our
Privacy Policy
.