---
Join our list
Subscribe to our mailing list and get interesting stuff and updates to your email inbox.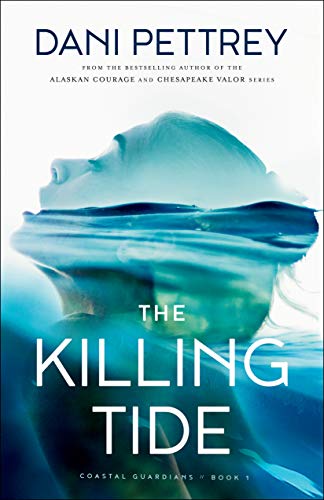 The Killing Tide (Coastal Guardians Book #1)
Author(s): Dani Pettrey
Publisher:  Bethany House Publishers
Price: $0.99

When one Coast Guard officer is found dead and another goes missing, Coast Guard Investigative Service special agent Finn Walker faces his most dangerous crime yet. His only clues are what little evidence remains aboard the dead officer's boat, and the direction the clues point to will test Finn and the Guard to their limits.
When investigative reporter–and Finn's boss's sister–Gabby Rowley arrives, her unrelenting questions complicate an already volatile situation. Now that she's back, the tug on Finn's heart is strong, but with the risks she's taking for her next big story, he fears she might not live through it.
Thrown together by the heinous crime, Finn and Gabby can't ignore the sparks or judgments flying between them. But will they be able to see past their preconceptions long enough to track down an elusive killer, or will they become his next mark?
---
The Crushing Depths (Coastal Guardians Book #2)
Author(s): Dani Pettrey
Publisher: Bethany House Publishers
Price: $1.99

When an accident claims the life of an oil-rig worker on the first drilling platform off the North Carolina coast, Coast Guard investigators Rissi Dawson and Mason Rogers are sent to take the case. Tensions surrounding the oil rig are high and the death has everyone on edge. Environmental activists are threatening to do whatever it takes to stop the structure from being completed, while rumors are being whispered about ancient curses surrounding this part of the ocean.
Mounting evidence shows the death may not have been an accident at all. Was he killed by one of the activists or, perhaps more frighteningly, a member of his own crew? Rissi and Mason have to sort through not only a plethora of suspects, but also their own past and attraction to each other.
Just as the case seems like it'll break open, worse news arrives. A tropical storm has turned their way and soon they're cut off from any rescue–and right where the killer wants them. It's a race to discover his identity before he eliminates the threat they pose.
---
---
Gospel eBooks is a participant in the Amazon Services LLC Associates Program, an affiliate advertising program designed to provide a means for sites to earn advertising fees by advertising and linking to amazon.com. View our
Privacy Policy
.