---
Join our list
Subscribe to our mailing list and get interesting stuff and updates to your email inbox.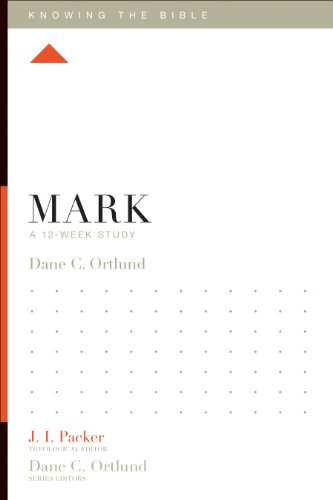 Mark: A 12-Week Study
Author(s): Dane C. Ortlund
Publisher: Crossway Books
Price: $2.99 (Ends Nov 9)


The Gospel of Mark paints an important portrait of Jesus as Israel's promised Messiah. Mark's account also makes clear how Jesus's kingship confounds public expectations by emphasizing his humility, suffering, and sacrifice. This accessible guide is filled with wise reflections on the biblical text and helps us understand what vibrant faith and authentic discipleship look like as we follow a rejected king.
---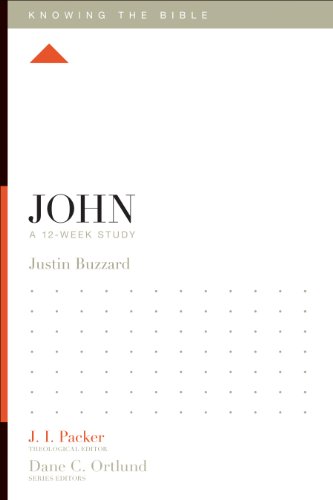 John: A 12-Week Study
Author(s): Justin Buzzard
Publisher: Crossway Books
Price: $2.99 (Ends Nov 9)


The Knowing the Bible series is a new resource designed to help Bible readers better understand and apply God's Word. Each 12-week study leads participants through one book of the Bible and is made up of four basic components: (1) Reflection questions designed to help readers engage the text at a deeper level; (2) "Gospel Glimpses" highlighting the gospel of grace throughout the book; (3) "Whole-Bible Connections" showing how any given passage connects to the Bible's overarching story of redemption culminating in Christ; and (4) "Theological Soundings" identifying how historic orthodox doctrines are taught or reinforced throughout Scripture. With contributions from a wide array of influential pastors and church leaders, these gospel-centered studies will help Christians see and cherish the message of God's grace on each and every page of the Bible.
In this study of John's Gospel, pastor and author Justin Buzzard helps readers understand the most theologically and philosophically profound account of Jesus's life, death, and resurrection in the New Testament. From revealing his cosmic identity as being with the Father "in the beginning," to recounting the many miraculous signs attesting to his divinity, Buzzard illuminates John's unmatched portrait of Jesus Christ, the unique Son of God, sent from heaven to save all who would turn to him. This insightful guide encourages Christians to worship Christ as Lord and follow him on mission to the world.
---
---
Gospel eBooks is a participant in the Amazon Services LLC Associates Program, an affiliate advertising program designed to provide a means for sites to earn advertising fees by advertising and linking to amazon.com. View our
Privacy Policy
.