---
Join our list
Subscribe to our mailing list and get interesting stuff and updates to your email inbox.
In this grab bag, we have 6 biography & memoir e-books. The prices and sale dates that they have provided are under each e-Book cover.

---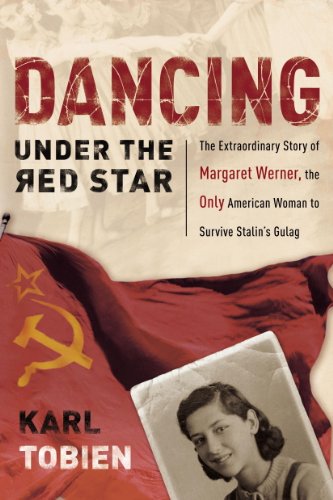 Author(s): Karl Tobien
Publisher: Waterbrook Press
Price: $1.99   (Ends Jan 5)


The shocking and inspirational saga of Margaret Werner and her miraculous survival in the Siberian death camps of Stalinist Russia.
Between 1930 and 1932, Henry Ford sent 450 of his Detroit employees plus their families to live in Gorky, Russia, to operate a new manufacturing facility. This is the true story of one of those families–Carl and Elisabeth Werner and their young daughter Margaret–and their terrifying life in Russia under brutal dictator Joseph Stalin.
Margaret was seventeen when her father was arrested on trumped-up charges of treason. Heartbroken and afraid, she and her mother were left to withstand the hardships of life under the oppressive Soviet state, an existence marked by poverty, starvation, and fear. Refusing to comply with the Socialist agenda, Margaret was ultimately sentenced to ten years of hard labor in Stalin's Gulag.
Filth, malnutrition, and despair accompanied merciless physical labor. Yet in the midst of inhumane conditions came glimpses of hope and love as Margaret came to realize her dependence upon "the grace, favor, and protection of an unseen God."
In all, it would be thirty long years before Margaret returned to kiss the ground of home. Of all the Americans who made this virtually unknown journey–ultimately spending years in Siberian death camps–Margaret Werner was the only woman who lived to tell about it.
Written by her son, Karl Tobien, Dancing Under the Red Star is Margaret's unforgettable true story: an inspiring chronicle of faith, defiance, and personal triumph
---
---
Gospel eBooks is a participant in the Amazon Services LLC Associates Program, an affiliate advertising program designed to provide a means for sites to earn advertising fees by advertising and linking to amazon.com. View our
Privacy Policy
.