---
Join our list
Subscribe to our mailing list and get interesting stuff and updates to your email inbox.
In this grab bag, we have 4 e-books. The prices and sale dates that they have provided are under each book cover.

---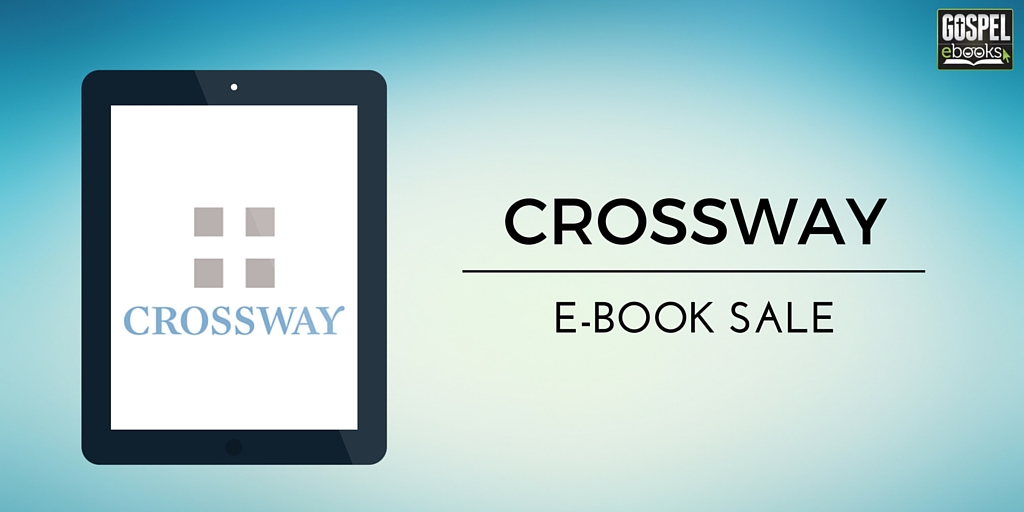 In this grab bag, we have 6 e-books on society and culture from Crossway. The prices and sale dates that they have provided are under each book cover.

---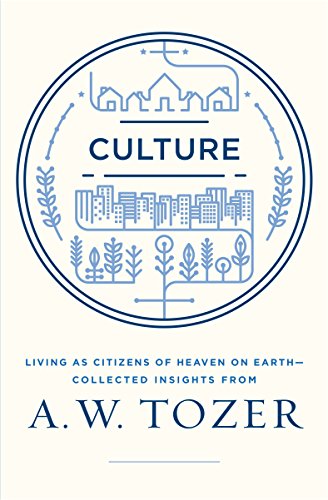 Author(s):
A.W. Tozer
Publisher:
Moody Publishers
Price:
$2.99 
 (Dec 6-7)
"We have done nothing until we have left the world and set our faces toward the city of God in hard, practical reality." —A. W. Tozer
Readers love Tozer the way we love friends who tell the hard truth. The truth is often bitter, but if we are wise we will drink it down, and we'll be thankful we did. In Culture, A. W. Tozer tells it how it is: to follow Christ toward heaven is to invite trouble in this world.
Within these pages are reflections on the true nature of the church, the cost of following Jesus, and the blessed hope of the heaven-bound.
Read Culture to be made sober, determined, and bold in a world that would rather you quietly blend in.
---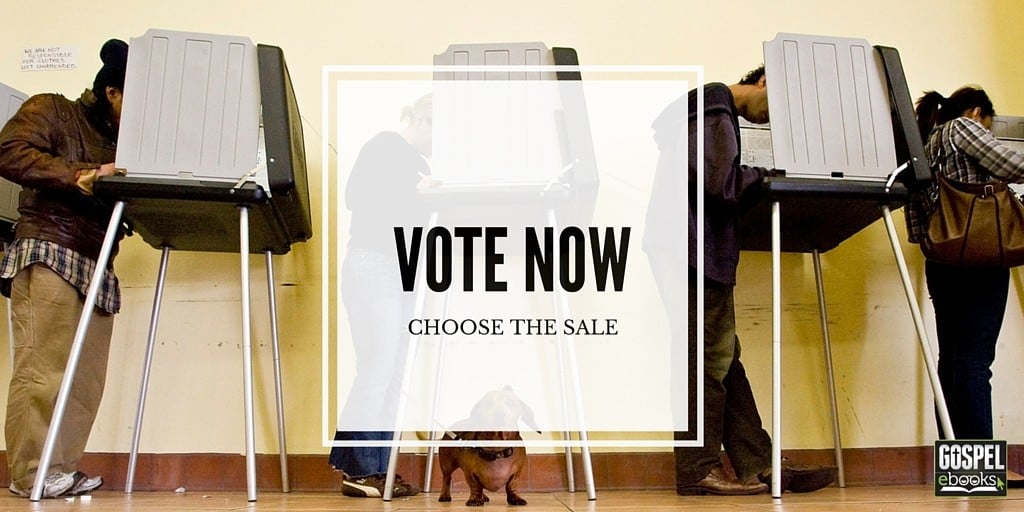 Gospel e-books is working together with Christian publishers to allow you to choose what e-books you'd like to have discounted. Cast your vote below and the book with the most votes in each poll will be placed on sale soon after. If there are less than 100 total votes in a particular poll, the winning book will not be discounted.
---
---
Book details:
Kregel: 31 Days with the Master Fisherman: A Daily Devotional on Bringing Christ to Others by Larry R. Moyer  vs. Praying With Purpose: A 28-day Journey to an Empowered Prayer Life by Stephen Nelson Rummage
New Leaf: Hell is for Real: Why it Matters by Gary Frazier vs. The Fall of Satan by Bodie Hodge
Intervarsity Press: The Good and Beautiful Community: Following the Spirit, Extending Grace, Demonstrating Love by James Bryan Smith vs. Authentic Church: True Spirituality in a Culture of Counterfeits by Vaughan Roberts
Christian Focus: Multiplying Churches: Exploring God's Mission Strategy by Steve Timmis vs. In Christ: In Him Together for the World (Porterbrook) by Steve Timmis & Christopher de la Hoyde
Moody Publishers: Culture: Living as Citizens of Heaven on Earth–Collected Insights from A.W. Tozer  vs. Jesus: The Life and Ministry of God the Son–Collected Insights from A. W. Tozer
Reformation Heritage: Romans (The Lectio Continua) by J. V. Fesko  vs. Ephesians (The Lectio Continua) by Ian Hamilton
---
We are unaware of the author's personal faith. However, this book will be of interest to many Christians.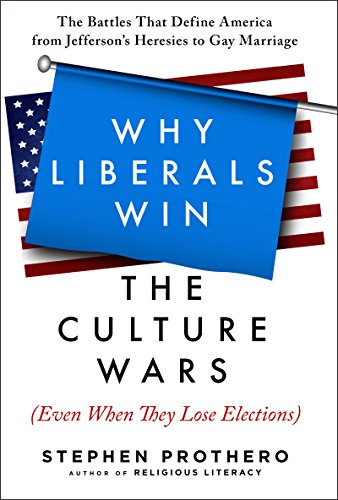 Author(s):
Stephen Prothero
Publisher:
HarperOne
Price:
$1.99 
 (Ends Oct 1)
In this timely, carefully reasoned social history of the United States, the New York Times bestselling author of Religious Literacy and God Is Not One places today's heated culture wars within the context of a centuries-long struggle of right versus left and religious versus secular to reveal how, ultimately, liberals always win.
Though they may seem to be dividing the country irreparably, today's heated cultural and political battles between right and left, Progressives and Tea Party, religious and secular are far from unprecedented. In this engaging and important work, Stephen Prothero reframes the current debate, viewing it as the latest in a number of flashpoints that have shaped our national identity. Prothero takes us on a lively tour through time, bringing into focus the election of 1800, which pitted Calvinists and Federalists against Jeffersonians and "infidels;" the Protestants' campaign against Catholics in the mid-nineteenth century; the anti-Mormon crusade of the Victorian era; the fundamentalist-modernist debates of the 1920s; the culture wars of the 1980s and 1990s; and the current crusade against Islam.
As Prothero makes clear, our culture wars have always been religious wars, progressing through the same stages of conservative reaction to liberal victory that eventually benefit all Americans. Drawing on his impressive depth of knowledge and detailed research, he explains how competing religious beliefs have continually molded our political, economic, and sociological discourse and reveals how the conflicts which separate us today, like those that came before, are actually the byproduct of our struggle to come to terms with inclusiveness and ideals of "Americanness." To explore these battles, he reminds us, is to look into the soul of America—and perhaps find essential answers to the questions that beset us.
---
In this grab bag we have 4 e-books from Crossway. The prices and sale dates that the publisher has provided are under each ebook cover.
[table "4419" not found /]
---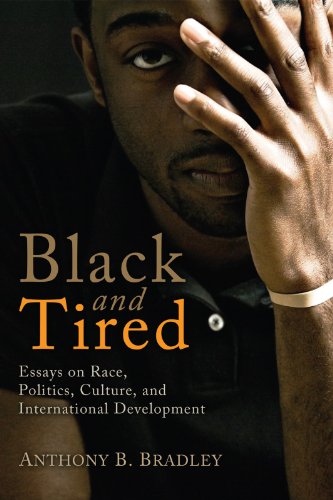 Author(s): Anthony B. Bradley
Publisher: Wipf & Stock
Price: $2.99

African American scholar Anthony Bradley understands the growing interest in the intersections of theology and economics emerging in light of Christianity's commitment to loving the poor. Local and global disparities in human flourishing call for prudential judgments that wed good intentions with sound economic principles. This book tackles the issues of race, politics, contemporary culture, globalization, and education by wedding moral theology and economics. For readers who enjoy the writings of African-American intellectuals like Walter Williams and Thomas Sowell, this book will be a breath of fresh air in terms of economics and public policy but is unique because it also explicitly applies Christian moral teachings to today's global concerns.
"Dr. Thomas Sowell, black and eighty years old, displays no signs of tiredness in writing columns—but when he does, Anthony Bradley shows in Black and Tired why he should be Sowell's successor. Dr. Bradley trumps liberal opponents with facts and wit, and does so within a Christian worldview that allows him to go deeper than conventional economics allows."
—Marvin Olasky
Editor-in-chief, WORLD
"The fact that Dr. Anthony Bradley is black is evident, but that he might be considered tired is altogether dubious. I am hard pressed to believe that a man who is in any way fatigued could pen the following sentence. 'Notwithstanding their rhetoric of freedom and em-powerment, many prominent black leaders appear content to send blacks back to the government plantation—where a small number of Washington elites make decisions for blacks who are not in the room.' This passion and insight comes from a vigor borne of a commitment to the well being of a people all too often preyed upon by the very ones who claim to be promoters of their liberation. An anomaly sufficient to fatigue any of us. Yet, here is Anthony Bradley's vibrant and wise voice on the matters domestic and international, moral, cultural, and economic. This volume is a welcome addition to the dialogue."
—Fr. Robert A. Sirico
President
The Acton Institute for the Study of Religion and Liberty
---
---
Gospel eBooks is a participant in the Amazon Services LLC Associates Program, an affiliate advertising program designed to provide a means for sites to earn advertising fees by advertising and linking to amazon.com. View our
Privacy Policy
.