---
Join our list
Subscribe to our mailing list and get interesting stuff and updates to your email inbox.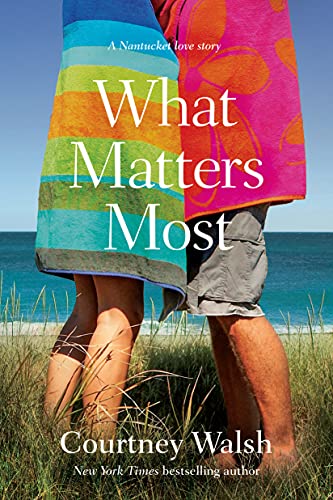 Author(s):  Courtney Walsh
Publisher:  Tyndale House Publishers
Price: $1.99

"Courtney Walsh's books always capture my heart!" —Becky Wade, author of Let It Be Me
Emma Woodson is hoping the cobblestone streets of Nantucket and the charm of her late husband's family cottage will be the fresh start she and her young son, CJ, need. Securing a dream job at an art gallery is one more step along the path to a new life . . . and away from a piece of her history she hopes will never be revealed. Falling in love with the kind and handsome guy she hires to clean out the rental apartment above the garage wasn't part of the plan.
Jameson Shaw came to Nantucket for one reason: deliver his letter to Emma and never return. But when he sees an opportunity to help her, he takes a chance, desperate to atone for his past. He never planned to keep his connection to her husband a secret or to fall in love with her. After all, he knows that their new relationship might not survive the discovery of who he really is.
---
Author(s): Courtney Walsh
Publisher: Tyndale House Publishers
Price: FREE DEAL ENDED EARLY. SORRY


After tirelessly climbing the ranks of her Chicago-based interior design firm, Lane Kelley is about to land her dream promotion when devastating news about her brother draws her back home—a quaint tourist town full of memories she'd just as soon forget. With her cell phone and laptop always within reach, Lane aims to check on her brother while staying focused on work—something her eclectic family doesn't understand.
Ryan Brooks never expected to settle down in Harbor Pointe, Michigan, but after his final tour of duty, it was the only place that felt like home. Now knee-deep in a renovation project that could boost tourism for the struggling town, he is thrilled to see Lane, the girl he secretly once loved, even if the circumstances of her homecoming aren't ideal.
Their reunion gets off to a rocky start, however, when Ryan can't find a trace of the girl he once knew in the woman she is today. As he slowly chips away at the walls Lane has built, secrets from his past collide with a terrible truth even he is reluctant to believe. Facing a crossroads that could define his future with Lane and jeopardize his relationship with the surrogate family he's found in the Kelleys, Ryan hopes Lane can see that maybe what really matters has been right in front of her all along—if only she'd just look up.
---
Author(s): Courtney Walsh
Publisher: Tyndale House Publishers
Price: $1.99

Can a promise made as kids bring them back together as adults? In this Nantucket-set beach read, "master of the genre" (Midwest Book Review) Courtney Walsh delivers a sparkling inspirational romance about first love and second chances.
Twelve years ago, Cody Boggs and Louisa Chambers made a pact that no matter where their lives took them, they'd return to Nantucket Island's Brant Point Lighthouse on July 30, their shared golden birthday, and continue their tradition of exchanging birthday wishes. But that was before a tragic accident upended both of their lives, irrevocably pulling them apart.
Their worlds collide just months before that particular day when Louisa's fledgling event planning company is hired by the local Coast Guard station, where she discovers Cody has recently returned to the island as the second in command. As they plan a regatta fundraiser, hoping to promote positive PR in the community, neither can deny the fireworks each encounter ignites. But working together also brings up memories of the day Cody's father died, revealing secrets that have Cody and Louisa questioning everything they thought they knew and felt about their families and each other.
---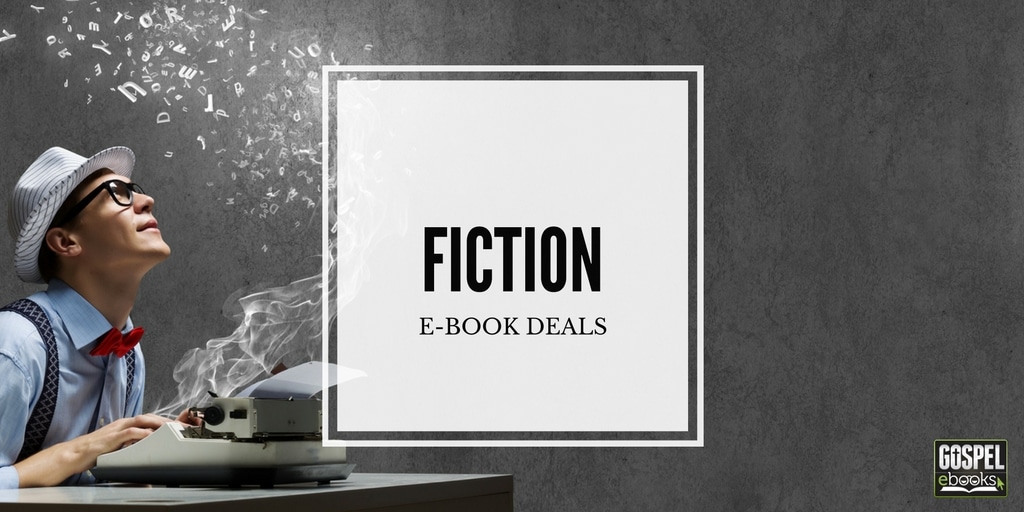 In this grab bag, we have 8 fiction e-books. The prices and sale dates that they have provided are under each book cover.

---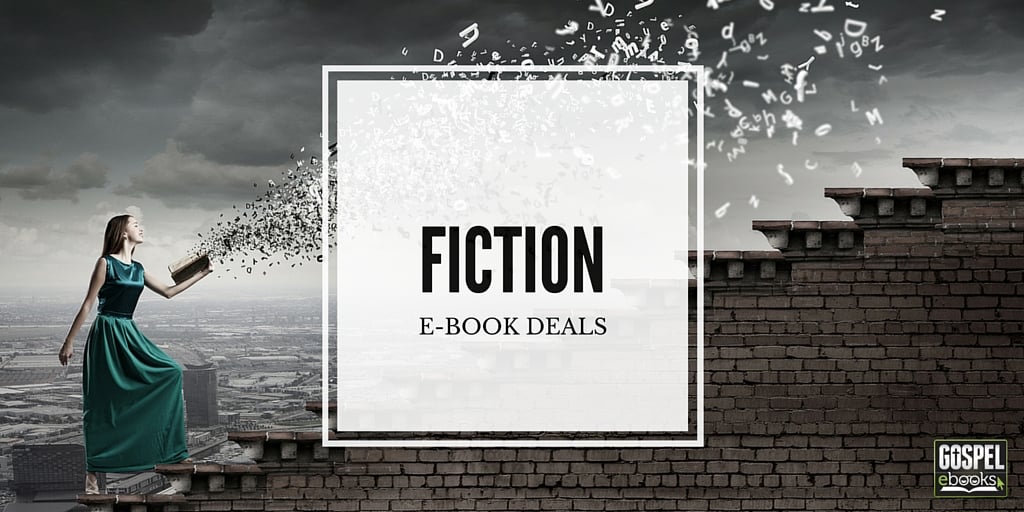 In this grab bag, we have 6 fiction e-books. The prices and sale dates that they have provided are under each book cover.
[table "5086" not found /]

---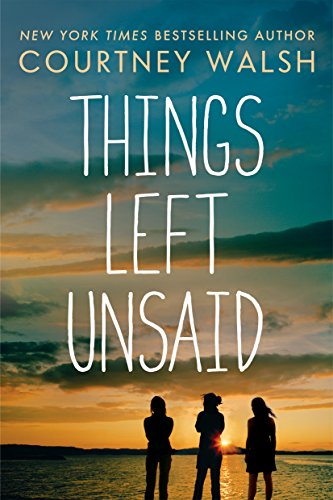 Things Left Unsaid
Author(s): Courtney Walsh
Publisher: Waterfall Press
Price: $3.99

An emotional novel of family, friendship and forgiveness from Courtney Walsh, the New York Times bestselling author of Hometown Girl.
Lyndie St. James is thrilled that her best friend, Elle, is getting married but unprepared for the emotional storm of the wedding week and returning to her childhood summer home of Sweethaven. The idyllic cottage community harbors some of her best—and worst—memories. It's not only the tragic death of her childhood friend Cassie that has haunted her for ten years, it's the other secrets she's buried that have kept her from moving on.
But Lyndie isn't the only one with secrets.
Cassie's mother, father and brother, still struggling with the loss, have been drifting further and further apart. And Elle herself, the last to see Cassie alive, carries an impossible burden of guilt. Now reunited, each of them has a choice: to reveal the truths of that night or continue to live in its shadow. That means embarking on a personal journey of the heart—to escape the darkness and all its regrets and to finally come to terms with the past and, especially, with each other.
---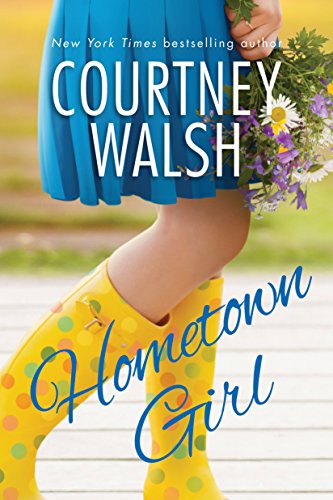 Hometown Girl
Author(s): Courtney Walsh
Publisher: Waterfall Press
Price: $3.99

New York Times and USA Today bestselling author Courtney Walsh returns with a hopeful and emotional new book about seizing second chances, finding yourself, and forging your own path.
Beth Whitaker isn't supposed to be a small-town girl. She's always dreamed of leaving Willow Grove, Illinois, for the big city, but she feels trapped, struggling to make up for a mistake that's haunted her for years. Just when Beth is finally ready to break free, her sister impulsively buys a beloved but run-down farm on the outskirts of town, and she begs Beth to help with the restoration. Reluctantly, Beth agrees to help—and puts her own dreams on hold once again.
Drew Barlow hasn't been back to Fairwind Farm since he was a boy, and he's spent all these years trying to outrun the pain of a past he thought he buried long ago. When he learns that the owner has passed away, his heart knows it's finally time to do the right thing. Returning to Willow Grove, Drew revisits the old farm, where he attempts to piece together his memories and the puzzle of the crime he witnessed so long ago.
Both on a journey to find peace, Beth and Drew are surprised when they begin to experience a restoration of their own. But when long-buried secrets break through the soil and the truth unfurls, will it threaten their budding relationship—and the very future of the farm?
---
Author(s): Courtney Walsh
Publisher: Tyndale House Publishers
Price: $2.99

For Quinn Collins, buying the flower shop in downtown Harbor Pointe fulfills a childhood dream, but also gives her the chance to stick it to her mom, who owned the store before skipping town twenty years ago and never looking back. Completing much-needed renovations, however, while also competing for a prestigious flower competition with her mother as the head judge, soon has Quinn in over her head. Not that she'd ever ask for help.
Luckily, she may not need to. Quinn's father and his meddling friends find the perfect solution in notorious Olympic skier Grady Benson, who had only planned on passing through the old-fashioned lakeside town. But when a heated confrontation leads to property damage, helping Quinn as a community-service sentence seems like the quickest way out—and the best way to avoid more negative press.
Quinn finds Grady reckless and entitled; he thinks she's uptight and too regimented. Yet as the two begin to hammer and saw, Quinn sees glimpses of the vulnerability behind the bravado, and Grady learns from her passion and determination, qualities he seems to have lost along the way. But when a well-intentioned omission has devastating consequences, Grady finds himself cast out of town—and Quinn's life—possibly forever. Forced to face the hurt holding her back, Quinn must finally let go or risk missing out on the adventure of a lifetime.
Includes discussion questions.
---
---
Gospel eBooks is a participant in the Amazon Services LLC Associates Program, an affiliate advertising program designed to provide a means for sites to earn advertising fees by advertising and linking to amazon.com. View our
Privacy Policy
.