---
Join our list
Subscribe to our mailing list and get interesting stuff and updates to your email inbox.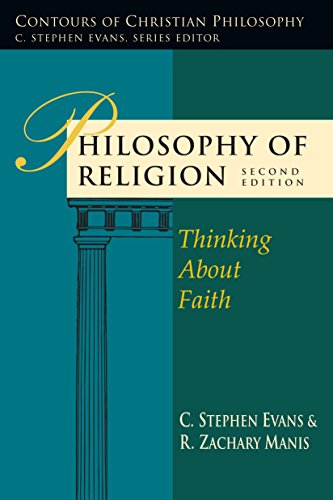 Author(s):
C. Stephen Evans & R. Zachary Manis
Publisher:
IVP Academic
Price:
$2.99
(Jan 11-12)
With over 40,000 copies in print since its original publication in 1982, Steve Evans's Philosophy of Religion has served many generations of students as a classic introduction to the philosophy of religion from a Christian perspective. Over the years the philosophical landscape has changed, and in this new edition Zach Manis joins Evans in a thorough revamping of arguments and information, while maintaining the qualities of clarity and brevity that made the first edition so appreciated.
New material on divine foreknowledge and human freedom has been added as well as on Reformed epistemology. The discussions on science now cover new developments from cognitive psychology and naturalism as well as on the fine-tuning of the cosmos. The chapter on faith and reason has been expanded to include consideration of evidentialism. The problem of evil now forms its own new chapter and adds a discussion of the problem of hell.
The standard features remain: a survey of the field, an examination of classical arguments for God's existence, and an exploration of contemporary challenges to theism from the social sciences and philosophy as well as the natural sciences. The meaning and significance of personal religious experience, revelation and miracles–all within the realm of contemporary religious pluralism–are likewise investigated.
A classic introduction thoroughly updated and refreshed for today's student.
---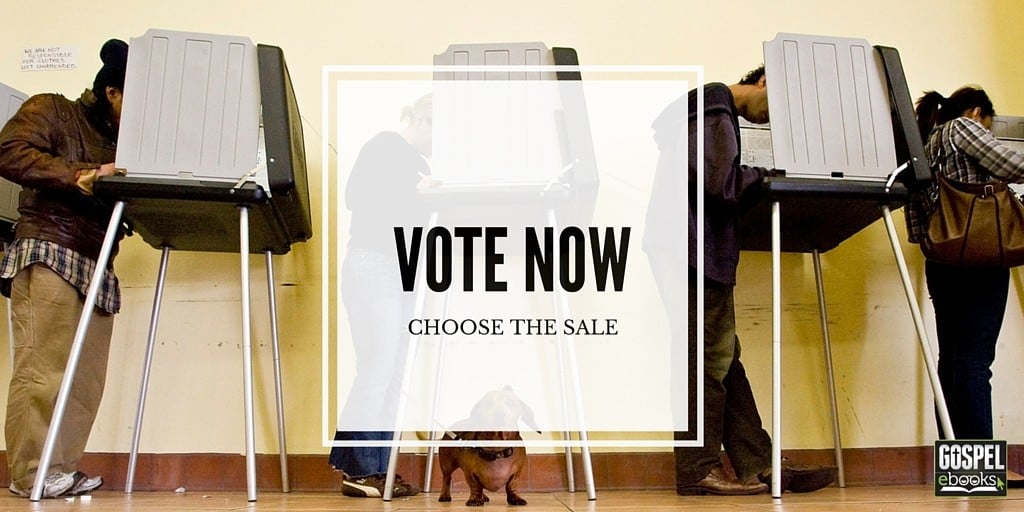 Gospel e-books is working together with Christian publishers to allow you to choose what e-books you'd like to have discounted. Cast your vote below and the book with the most votes in each poll will be placed on sale soon after. If there are less than 100 total votes in a particular poll, the winning book will not be discounted.
---
---
Book details:
Kregel: Christ's Call to Discipleship by James M. Boice vs. Christ for Real: How to Grow into God's Likeness by Charles W. Price
Intervarsity Press: Philosophy of Religion: Thinking About Faith (Contours of Christian Philosophy) by C. Stephen Evans & R. Zachary Manis vs. Epistemology: Becoming Intellectually Virtuous (Contours of Christian Philosophy) by W. Jay Wood
Cruciform Press: Do Ask, Do Tell, Let's Talk: Why and How Christians Should Have Gay Friends by Brad Hambrick vs. The Two Fears: Tremble Before God Alone by Chris Poblete
New Leaf: The Annals of the World by James Ussher  vs. Secrets of Ancient Man: Revelations from the Ruins by Don Landis
Good Book Company: 90 Days in Ruth, Jeremiah & 1 Corinthians: Draw strength from God's word (Explore by the book) by Mark Dever & Mike McKinley vs. 90 Days in Galatians, Judges & Ephesians: Guidance for the Christian life by Timothy Keller & Richard Coekin
Crossway: Reforming Joy: A Conversation between Paul, the Reformers, and the Church Today by Tim Chester vs. Theological Retrieval for Evangelicals: Why We Need Our Past to Have a Future by Gavin Ortlund
Christian Focus: How Could a Loving God Send anyone to Hell? (The Big Ten) by Benjamin M. Skaug vs. Why Is There Evil In The World (and so much of it) (The Big Ten) by Greg Welty
David C. Cook: Notorious: An Integrated Study of the Rogues, Scoundrels, and Scallywags of Scripture by Jeff Lucas vs. Wretched Saints: Transformed by the Relentless Grace of God by Noel Jesse Heikkinen
---
Author(s): William Hasker
Publisher: Intervarsity Press
Price: $4.99 (Ends Mar 31)


What is ultimately real? What is God like? Do human beings have minds and souls or only brains in bodies? Are humans free agents or are all human acts determined by prior circumstances? Through insightful analysis and careful evaluation, William Hasker helps readers answer these questions and thereby construct a world view to make sense of the universe and the people in it.
---
---
Gospel eBooks is a participant in the Amazon Services LLC Associates Program, an affiliate advertising program designed to provide a means for sites to earn advertising fees by advertising and linking to amazon.com. View our
Privacy Policy
.