---
Join our list
Subscribe to our mailing list and get interesting stuff and updates to your email inbox.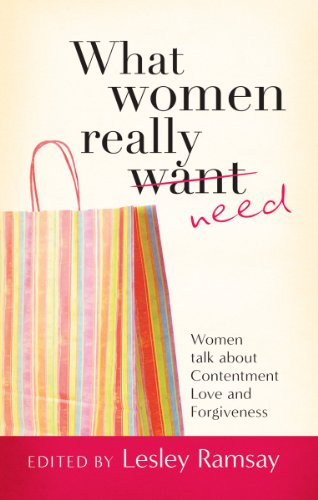 Author(s):
Lesley Ramsay
Publisher:
The Good Book Company
Price:
$2.99
(Feb 10-11)
In a world where so much is on offer, what do women really need? What will satisfy our deepest longings?
Contentment, stability, love & acceptance all seem elusive, yet the writers of this book claim to know where such vital things can be found!
In this engaging collection of personal stories and thought-provoking articles, real women share their insights into the significance of Jesus and the impact he can make in every woman's life.
---
In this grab bag, we have 20 e-books. The prices and sale dates that our sources have provided are under each ebook cover.
[table "4912" not found /]

---
In this grab bag, we have 18 e-books from David C. Cook. The prices and sale dates that they have provided are under each book cover.
[table "4812" not found /]

---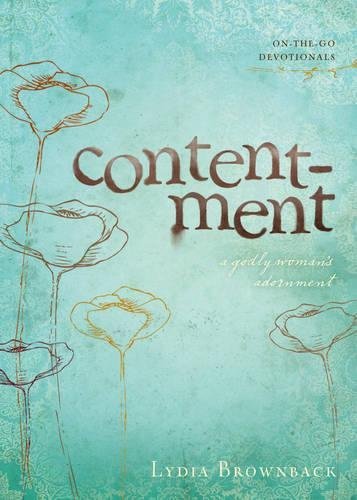 Author(s): Lydia Brownback
Publisher: Crossway Books
Price: $2.99   (Ends Mar 14)


This On-the-Go Devotional assures women that contentment is not some fleeting ideal but a reality that God enables them to live out daily.
Any woman who buys into the lie of "You can have it all" or who thinks she can only be happy "if…" experiences an abiding frustration: what she wants remains just out of reach, always. No matter how good she has it, no matter how good the good times may get, there's always something missing. And ultimately, she misses out on happiness too.
But God desires something far better and more lasting for his daughters. And he's delivered the secret in his Word, assuring women that real satisfaction is found in living for and longing for the right things. Those truths and promises are at the heart of this On-the-Go Devotional for women. Each lesson in Contentment is conveniently self-contained and comes complete with Scripture and a paragraph or two of teaching to direct women away from fleeting distractions and toward a true, enduring satisfaction.
---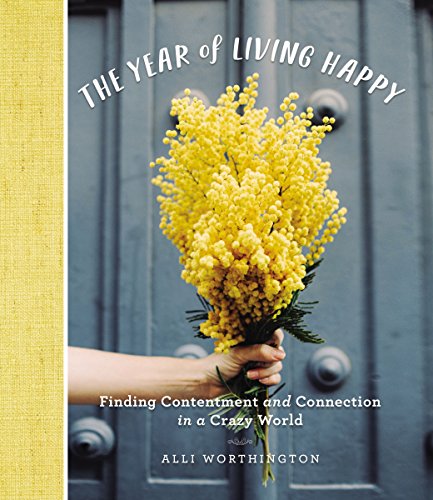 Author(s): Alli Worthington
Publisher: Zondervan
Price: $1.99  (Sept 4-6)


How would your life be different if you were just a bit happier every day for a year? What would you do to enjoy life just a little more day by day? Take your first step toward increased happiness with The Year of Living Happy: Finding Contentment and Connection in a Crazy World by Alli Worthington.
You do your best to live life well—you work hard to be present in the moment, take care of the people in your life, knock it out of the park at work and home. And yet somehow, you still have days (perhaps more than you'd like to admit) where you're simultaneously stressed and bored, and you wonder if you even know how to be happy. Is happiness a worthy goal? Does happiness matter to God, or does He only care about holier things?
Alli Worthington gets it. As a wife, mother of five boys, author, speaker, and entrepreneur, she knows a thing or two about being busy, stressed, and happy in the midst of a crazy world! Over the years, she's seen how happiness gets a bad rap in Christian circles, and now she is standing up to shout the good news from the roof (or the internet, as the case may be): You are allowed to be happy! Yes, you! You can be happy right now!
Get rid of the common Christian misconception that happiness is somehow not holy, and grasp God's intention for His children—that happiness and holiness can coexist for a beautiful life.
Join Alli for The Year of Living Happy: Finding Contentment and Connection in a Crazy World and find the roots of your happiest life yet! With 100 inspirational devotions, beautiful art, and journaling pages throughout, this gorgeous devotional offers practical ways to make your life happier day by day.
Don't miss the great big beautiful adventure God has for you right in your own life. Let this be The Year of Living Happy!
---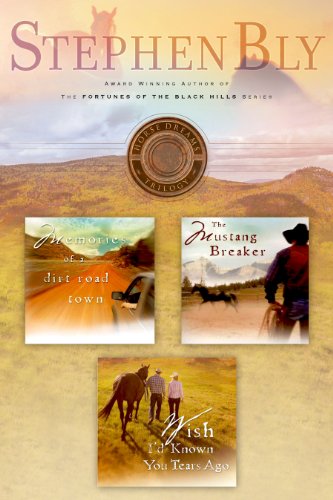 Author(s): Stephen A. Bly
Publisher: B&H Books
Price: $2.99 (Ends July 2)


For the first time, you can now get all three novels in Stephen Bly's Horse Dreams Series together in one trilogy book.
In the first novel of this series, Memories of a Dirt Road, we meet Develyn Worrell. Develyn, or Devvy for short, is a fifth-grade schoolteacher from southern Indiana who is broken-hearted about her husband's death and her daughter's decision not to come home for the summer. To clear her mind, Devvy decides to find a little dirt road town in Wyoming where she vacationed as a child. She fondly remembers the quaintness of the small town, the beautiful sunsets, and a remarkable Roan horse that has captivated her dreams ever since. Desperately wanting to experience that peace and tranquility again, Devvy embarks on a journey to find the town. When she arrives, she purchases her very own Roan mare, rents a little cabin with an incredible sunset view, and watches as God brings three very important men into her life.
In the second part of the Horse Dreams Series trilogy, The Mustang Breaker, heavy-hearted Develyn Worrell's mood is changing as she begins to escape the worries of her past and enjoy the equine charms of her picture-perfect small Wyoming town. It is there that the Lord's leading is beginning to become clear, even as cowboy romances and the relationship with her grown daughter get more complicated.
In the third and final installment of the Horse Dreams trilogy, soul-searching Develyn Worrell has finally found her groove. Ready to savor the end of summer in small-town Wyoming, she settles in to enjoy "end of summer" peace and contentment. That is until her daughter pays a visit, an eclectic friend plans to marry, a suspicious stranger enters the picture, and a dear mentor suffers a heart attack. Just as she begins to feel as if the world is closing in on her once again, the steady friendship of Cooper Tallon comes to her rescue. He may lack the charm and flash of other cowboys, but he always seems to have just what Develyn's heart needs. As her relationship with Cooper blooms and her faith and trust in the Lord grows, she looks forward to the unwritten chapters of her life.
---
In this grab bag, we have 3 e-books from Reformation Heritage. The prices and sale dates that the publisher has provided are under each ebook cover.
[table "4269" not found /]
---
---
Gospel eBooks is a participant in the Amazon Services LLC Associates Program, an affiliate advertising program designed to provide a means for sites to earn advertising fees by advertising and linking to amazon.com. View our
Privacy Policy
.