---
Join our list
Subscribe to our mailing list and get interesting stuff and updates to your email inbox.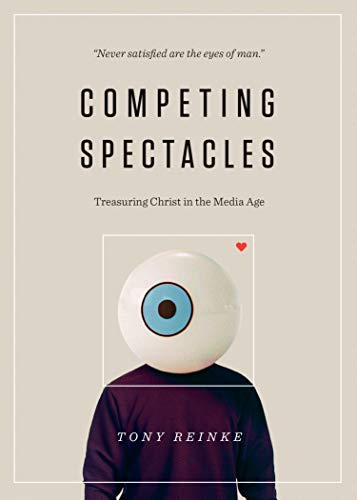 Author(s):
Tony Reinke
Publisher:
Crossway
Price:
$2.99
(Nov 12-13)
"Thirty years after Neil Postman's Amusing Ourselves to Death, this book takes the impact-analysis of modern media to a new level."
—John Piper, Founder and Teacher, desiringGod.org
What images should I feed my eyes?
We often leave this question unanswered— because we don't ask it. Maybe we don't want to ask it. But viral videos, digital images, and other spectacles surround us in every direction—competing for our time, our attention, our lust, and our money. So we let our lazy eyes feed on whatever comes our way. As a result, we never stop to consider the consequences of our visual diet on our habits, desires, and longings.
Journalist Tony Reinke asked these hard questions himself—critiquing his own habits—and now invites us along to see what he discovered as he investigated the possibilities and the pitfalls of our image-centered world. In the end, he shares the beauty of a Greater Spectacle—capable of centering our souls, filling our hearts, and stabilizing our gaze in this age of the digital spectacle.
---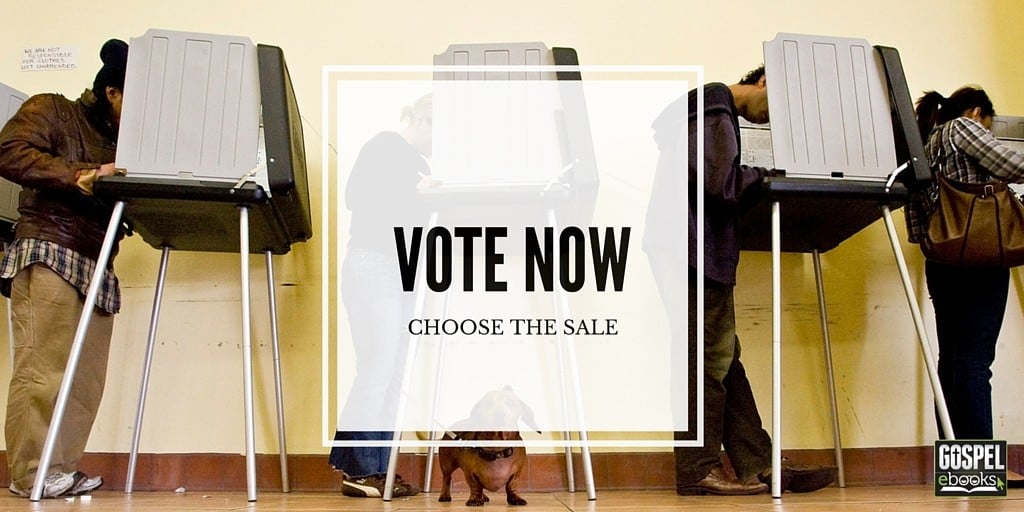 Gospel e-books is working together with Christian publishers to allow you to choose what e-books you'd like to have discounted. Cast your vote below and the book with the most votes in each poll will be placed on sale soon after. If there are less than 100 total votes in a particular poll, the winning book will not be discounted.
---
---
Book details:
Kregel: Ishmael Covenant (Empires of Armageddon Book 1) by Terry Brennan vs. Day of Atonement by David DeSilva
Intervarsity Press: Wait with Me: Meeting God in Loneliness by Jason Gaboury vs. Companions in Suffering: Comfort for Times of Loss and Loneliness by Wendy Alsup
Cruciform Press: Do More Better (Student Edition): A Practical Guide to Productivity by Tim Challies vs. Do More Better: A Practical Guide to Productivity by Tim Challies
New Leaf: 10 Things Every Minister's Wife Needs To Know by Jeana Floyd vs. 10 Things Every Minister Needs To Know by Ronnie Floyd
Good Book Company: Compared to her: How to experience true contentment (Live Different) by Sophie de Witt vs. Purity is Possible: How to live free of the fantasy trap (Live Different) by Helen Thorne
Crossway: 12 Ways Your Phone Is Changing You by Tony Reinke vs. Competing Spectacles: Treasuring Christ in the Media Age by Tony Reinke
Christian Focus: Bible Answers: Questions About the Christian Faith & Life by Derek Prime vs. Tough Topics 2 by Sam Storms
---
---
Gospel eBooks is a participant in the Amazon Services LLC Associates Program, an affiliate advertising program designed to provide a means for sites to earn advertising fees by advertising and linking to amazon.com. View our
Privacy Policy
.