---
Join our list
Subscribe to our mailing list and get interesting stuff and updates to your email inbox.
Author(s): Charles Spurgeon
Publisher: GLH Publishing
Price: $2.99

This is a collection of eight sermons by Charles Spurgeon considering the gospel impact of the birth of Jesus Christ. It is a wonderful collection to read and reflect on during this season.
---
Author(s): R. Mitchell Scott
Publisher: Ambassador International
Price: $2.99

Preparing for the journey to Bethlehem in order to register for the census, Joseph groomed the gentle donkey colt chosen to accompany him and his bride, who was with child. Along the way, the charming little beast of burden committed to memory all he saw and heard along the way in hopes that his intuitive insights and attention to detail would be passed down for generations to come. Little did he realize he would be a witness to the birth of the Christ Child, never dreaming he would be pressed into the service of a King. Thus, the little chronicler fills in many gaps in the love story of Joseph and Mary, and the joyous birth of Jesus. This is his little tale.
"A Donkey's Little Tale" was a Divine gift on the morning of December 28, 2004. I, the "author," R. Mitchell Scott, sat down with coffee and Bible. Throughout the month my devotional time teemed with spirit-charged poetic energy. Scripture fairly demanded a creative outpouring. Reading the brief accounts of Matthew 1 and Luke 2, the passages wanted for detail regarding the short journey to Bethlehem made by Joseph and Mary. Pondering the scriptural gaps, I was disappointed by the few and brief biblical accounts glaringly deplete of intimate detail. The couple blended in among the throng making their way to Bethlehem to register for the census. Was there no one to chronicle the intimate details of the love story between the chosen parents of the Son of God? I had questions but no one to ask . . . except the Lord. Suddenly, inspiration! Did they bring a donkey? If so, what might he have seen or heard? The child in me captured my thoughts. I had no one to ask, so I asked the Lord—what did the donkey see? Three hours later the breathtaking poetic contemplations were etched in a spiral notebook courtesy of my trusty yellow #2 pencil and the gracious hand of God. "A Donkey's Little Tale" turned out to be the crowning glory of my poetic bonanza, and it has been protected at all costs. Very few have read it over the past decade, and those who have, whisked away tears at the end. My beautiful sister, Lana, the first to hear a reading of "A Donkey's Little Tale," has faithfully nagged me for these ten-plus years to get on with the publishing. Now, here it is. Glory to God!
---
In this grab bag we have 6 e-books from Barbour which were on sale in celebration of Christmas and were written by various authors. The prices and sale dates that the publisher has provided are under each ebook cover.
[table "3229" not found /]
---
In this grab bag we have 8 e-books from Tyndale which were on sale in celebration of Christmas and were written by various authors. The prices and sale dates that the publisher has provided are under each ebook cover.
[table "3220" not found /]
---
Author(s): Alistair Begg
Publisher: The Good Book Company
Price: $3.99

Christmas is a great time to give a non-Christian friend or church visitor a short book getting to the heart of what it's truly all about. This is perfect for giving out at church events, or with a present.
Music is everywhere at Christmas—chart-toppers, carols, children's tunes… Alistair Begg takes us to four songs that were sung by people at the very first Christmas (and his favourite carol).
In this short, winsome book a teenage girl, a respected priest, a group of angels and an old man bring readers to the heart of Christmas, showing them the joy and peace that comes from meeting a baby who lay in the food trough and changed eternity.
---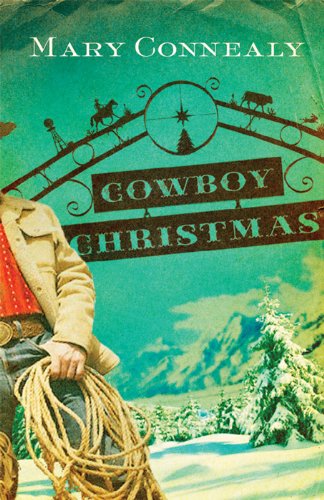 Author(s): Mary Connealy
Publisher: Barbour Publishing
Price: $1.99

Get ready for a fun and suspenseful Christmastime romance. Trouble follows singer Annette Talbot to Wyoming—and rancher Elijah Walker finds himself directly in its path. Though still wounded by the betrayal of his ex-fiancée, Elijah finds himself attracted to the secretive singer. When it appears Annie is a threat to his mother's life, Elijah must decide if Annie's deep faith and love of God is genuine or if it's all just a ruse. He decides to trust her—until he discovers she's a wanted woman. As Christmas draws near, will Elijah respond to God's gentle persuasion to find the truth before he loses Annie forever?
---
---
---
Gospel eBooks is a participant in the Amazon Services LLC Associates Program, an affiliate advertising program designed to provide a means for sites to earn advertising fees by advertising and linking to amazon.com. View our
Privacy Policy
.