---
Join our list
Subscribe to our mailing list and get interesting stuff and updates to your email inbox.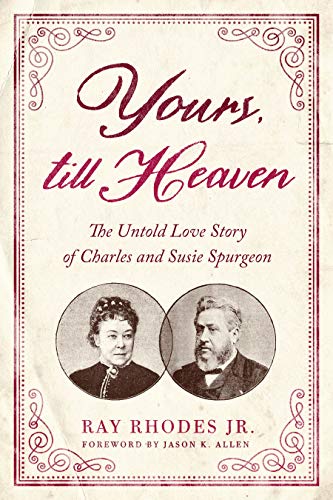 Author(s): Ray Rhodes Jr.
Publisher: Moody Publishers
Price: $1.99 (Ends Feb 17)


Enter the remarkable untold love story of Charles and Susie Spurgeon.
Charles Spurgeon is esteemed for his writing, preaching, and passion for the Lord. But behind the great man was a great wife—and between the man and wife was a profound marriage.
Yours, Till Heaven invites you into the untold love story of Charles and Susie Spurgeon to discover how the bond between this renowned couple helped fuel their lifelong service to the Lord. Discover how Charles and Susie traversed the challenges of loneliness, physical affliction, popularity, controversy, and other trials together with a heavenly vision. Just as the Spurgeons lived their lives as witnesses of Christ, in Yours, Till Heaven their marriage continues to be an example for how all marriages today can remain faithful, loving, and joyful despite the challenges that life may bring.
---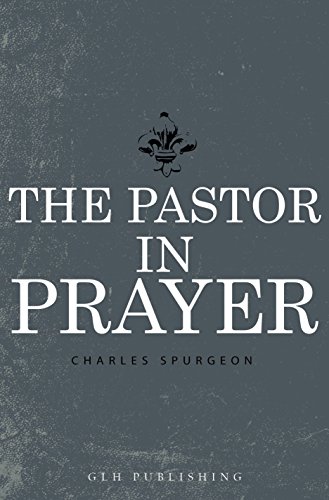 Author(s): Charles Spurgeon
Publisher: GLH Publishing
Price: $3.99

When the American evangelist D.L. Moody spoke in the Metropolitan Tabernacle in October 1892, he recalled an earlier visit twenty-five years previously. He had come four thousand miles, he said, to hear C.H. Spurgeon, but what impressed him most was not the sermon, nor the singing of the great congregation, but Spurgeon's prayer. Such was his access to God that he seemed to be able to bring down power from heaven. This was the great secret, Moody believed, of Spurgeon's influence and success. This collection of prayers drawn primarily from Sunday morning services at the Tabernacle will make a similar impression on readers today. In this book we see Spurgeon come into the presence of God with deep reverence, yet with unquestioning child-like confidence, to plead God's promises in Scripture and to revel in the nearness to God into which Christ has brought all who believe. The Pastor in Prayer will inspire those who lead public worship and all Christians with a fresh sense of the privilege of prayer, and a renewed desire to 'come boldly to the throne of grace'., there to 'obtain mercy and find grace to help in time of need'.
---
In this grab bag, we have 10 e-books. The prices and sale dates that they have provided are under each book cover.
[table "4865" not found /]

---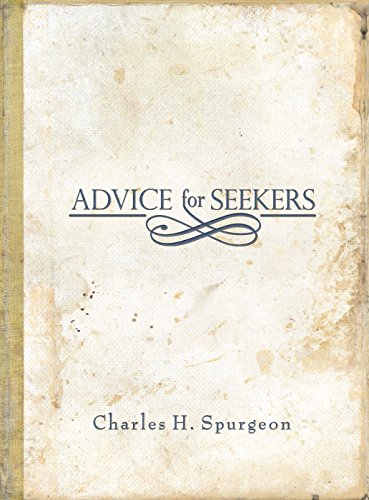 Author(s): Charles Spurgeon
Publisher: Attic Books
Price: $2.99   (Mar 11-12)


Many people get lost in their faith walk by using the map of their own understanding rather than the guidance of God. Spurgeon, one of Christianity's most enduring influences, helps set the seeker on the path of peace. In his classic work, Advice for Seekers, Spurgeon offers Scriptural truths to help remove the obstacles so the simplicity of the Gospel of Jesus Christ can be grasped.
From his own experiences and his years of ministry, C.H. Spurgeon shares a gentle spirit of grace through his words to comfort and encourage those desiring to know the Lord.
Chapters inside this exquisite reproduction of a late 1890's classic work include:
– Do not Try to Save Yourself
– Despised Ones Seeking Jesus
– Seekers Touching Christ
– Still no Light and Why?
– and 9 more
Apart from Biblical writers, Spurgeon is considered to be history's most widely read preacher. Called the "prince of preachers," he is said to have preached the gospel to over ten million people in his lifetime.
---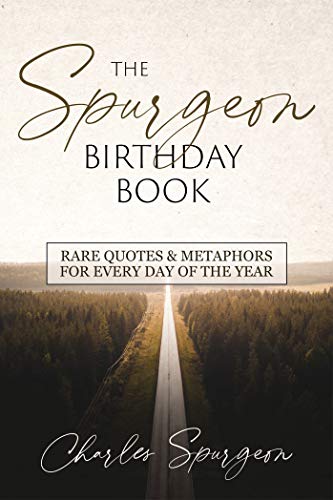 Author(s):
Charles Spurgeon
Publisher:
Gideon House Books
Price:
$0.99
Spurgeon said that "Metaphors often convey to the mind truth which otherwise would not have reached understanding. … even if they be not understood at first, they excite thought."
The Spurgeon Birthday Book was organized by Spurgeon himself to lay before his readers a challenging yet insightful and often encouraging word. Read one each day or read all of them in an afternoon. Either way, Birthday Book will help you grow in your walk with Christ.
Note from the publisher: select words and phrases have been updated to provide a more modern reading experience.
---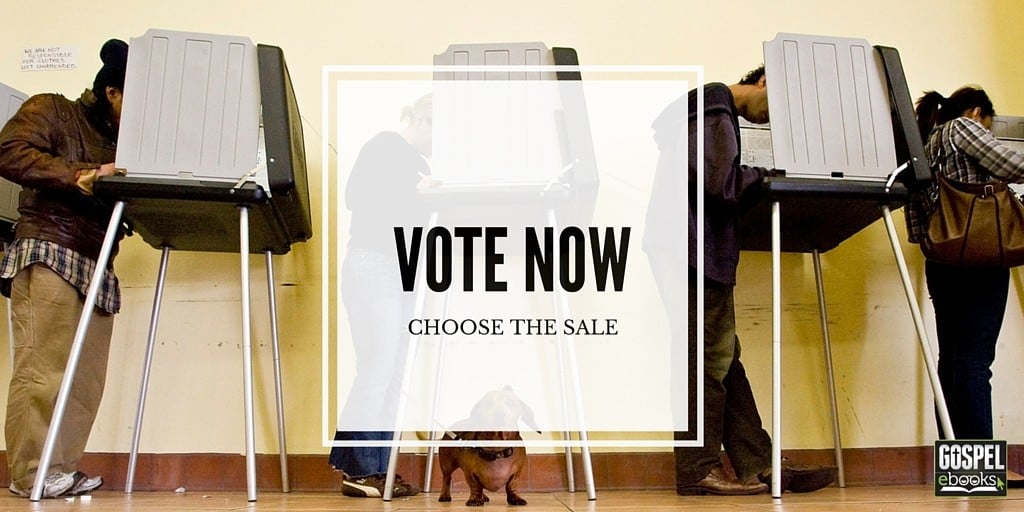 Gospel e-books is working together with Christian publishers to allow you to choose what e-books you'd like to have discounted. Cast your vote below and the book with the most votes in each poll will be placed on sale soon after. If there are less than 100 total votes in a particular poll, the winning book will not be discounted.
---
---
Book details:
Kregel: Basic Questions on Genetics, Stem Cell Research and Cloning: Are These Technologies Okay to Use? by John Kilner vs. The Mysterious Epigenome by Thomas E. Woodward & James P. Gills
Intervarsity Press: The Accidental Anglican: The Surprising Appeal of the Liturgical Church by Todd D. Hunter vs. Giving Church Another Chance: Finding New Meaning in Spiritual Practices by Todd D. Hunter
New Leaf: Advice for Seekers by Charles Spurgeon vs. Mornings and Evenings with Spurgeon by Charles Spurgeon
Good Book Company: Engaging with Jewish People: Understanding their World; Sharing Good News by Randy Newman  vs. Engaging with Hindus: Understanding their World; Sharing good news by Robin Thomson
Christian Focus: A Basket of Fragments: Notes for Revival by Robert M. McCheyne vs. Robert Murray McCheyne: A Burning Light by Alexander Smellie
Reformation Heritage: Pentecostal Outpourings: Revival and the Reformed Tradition by Michael A. G. Haykin, Robert Davis Smart, Ian Hugh Clary vs. Devoted to the Service of the Temple: Piety, Persecution, and Ministry in the Writings of Hercules Collins by Michael A.G. Haykin & Steve Weaver
---
God With Us: Reflections on the Incarnation
Author(s): Charles Spurgeon
Publisher: GLH Publishing
Price: $0.99

In thirty-eight short writings Charles Spurgeon, the Prince of Preachers, reflects on the incarnation of Jesus Christ and what its significance it for Christians as a part of God's people, who he decided to assume to save. This is a great devotional especially during the time we celebrate the first coming of our Lord Jesus Christ.
---
The Treasury of David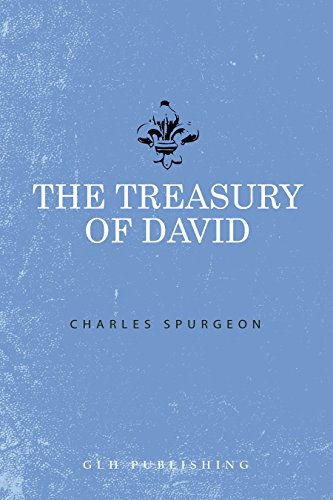 Author(s): Charles Spurgeon
Publisher: GLH Publishing
Price: $1.99

The Treasury of David is C.H. Spurgeon's magnum opus on the Psalms. The editor, David Otis Fuller, describes it as 'the whole realm of Christian truth.' All of the great doctrines of God's Word are dealt with by the masterminds of nearly every age since the first coming of Christ. Some of the nearly 700 expositors Spurgeon cites are Augustine, Chrysostom, Athanasius, Calvin, Luther, Bunyan, Matthew Henry and of course, Mr. Spurgeon himself. Here is a great source of golden insight into the Psalms that will endure through the ages.
---
---
Gospel eBooks is a participant in the Amazon Services LLC Associates Program, an affiliate advertising program designed to provide a means for sites to earn advertising fees by advertising and linking to amazon.com. View our
Privacy Policy
.