---
Join our list
Subscribe to our mailing list and get interesting stuff and updates to your email inbox.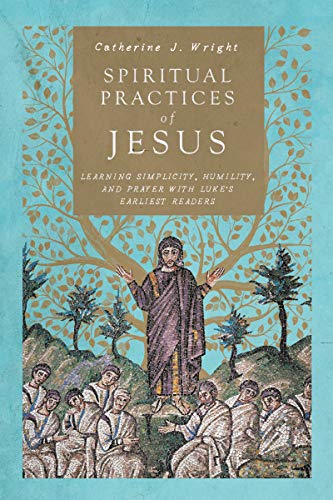 Author(s):
Catherine J. Wright
Publisher:
Intervarsity Press
Price:
$2.99
(May 31-June 1)
Luke's Gospel was written to transform. In its original context, readers would have seen a portrait of Jesus as an ideal teacher and king, able to shape his people through exemplary leadership. They would have come to the Gospel expecting to be changed for God's purposes through the imitation of Jesus' lifestyle and adoption of his teaching. When today's readers approach the text in the same way, they can be transformed too.
Spiritual Practices of Jesus explores Luke's portrait of the spirituality of Jesus, focusing on the themes of simplicity, humility, and prayer in his life and teaching. After establishing the likely thought patterns of Luke's first readers, Catherine Wright considers how Jesus models these three values and then explores how different readers have understood and employed key Lukan passages for spiritual formation, beginning with a first-century audience and tracing the reception of these texts in the ancient church.
Demonstrating a theological interpretation of Jesus' spirituality grounded in church tradition, this accessible book combines New Testament studies and spiritual formation to provide fresh insight into the biblical text. Wright invites readers to join with Luke's earliest readers in adopting ancient spiritual practices that still hold the potential to revolutionize our relationships with money, ourselves, others, and God. Luke's Gospel reveals that as we individually and corporately imitate Jesus, we live lives of greater authenticity, are oriented toward his kingdom, and are transformed by his manner of life.
---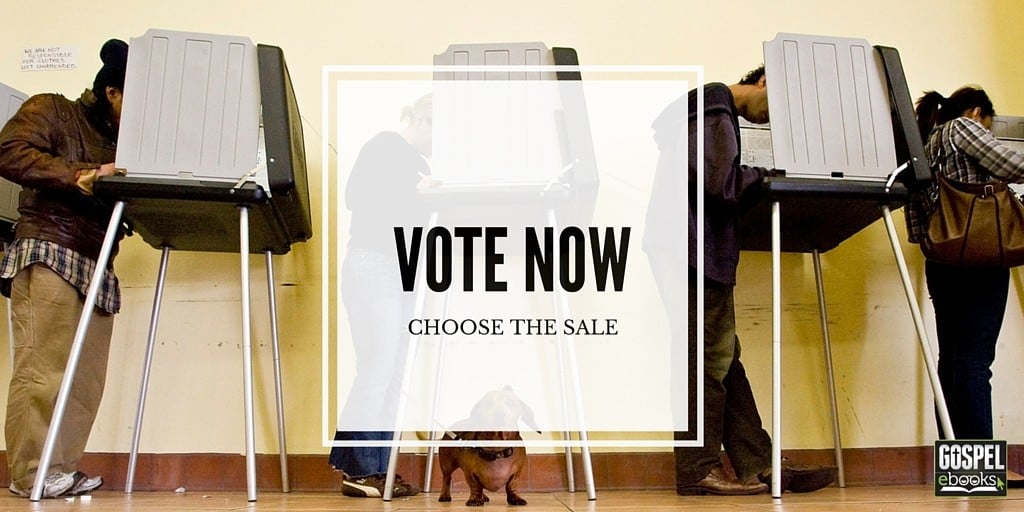 Gospel e-books is working together with Christian publishers to allow you to choose what e-books you'd like to have discounted. Cast your vote below and the book with the most votes in each poll will be placed on sale soon after. If there are less than 100 total votes in a particular poll, the winning book will not be discounted.
---
---
Book details:
Kregel: Shepherding the Small Church: A Leadership Guide for the Majority of Today's Churches by Glenn C. Daman vs. Leading the Small Church: How to Develop a Transformational Ministry by Glenn C. Daman
Intervarsity Press: Rhythms for Life: Spiritual Practices for Who God Made You to Be by Alastair Sterne vs. Spiritual Practices of Jesus: Learning Simplicity, Humility, and Prayer with Luke's Earliest Readers by Catherine J. Wright
New Leaf: Born Broken: An Adoptive Journey by Kristin Berry vs. The Summit: Faith Beyond Everest's Death Zone by Eric Alexander
Good Book Company: Am I Just My Brain? by Sharon Dirckx vs. Is Jesus History? by John Dickson
Crossway: One Assembly: Rethinking the Multisite and Multiservice Church Models (9Marks) by Jonathan Leeman vs. Total Church: A Radical Reshaping around Gospel and Community by Tim Chester & Steve Timmis
Christian Focus: What Does the Bible Teach about Transgenderism?: A Short Book on Personal Identity by Gavin Peacock & Owen Strachan vs. Rewriting Gender?: You, Your Family, Transgenderism and the Gospel by David Martin
David C. Cook: Union with Christ: The Way to Know and Enjoy God by Rankin Wilbourne vs. Odyssey: Encounter the God of Heaven and Escape the Surly Bonds of this World by Justin J. Camp
---
---
Gospel eBooks is a participant in the Amazon Services LLC Associates Program, an affiliate advertising program designed to provide a means for sites to earn advertising fees by advertising and linking to amazon.com. View our
Privacy Policy
.