---
Join our list
Subscribe to our mailing list and get interesting stuff and updates to your email inbox.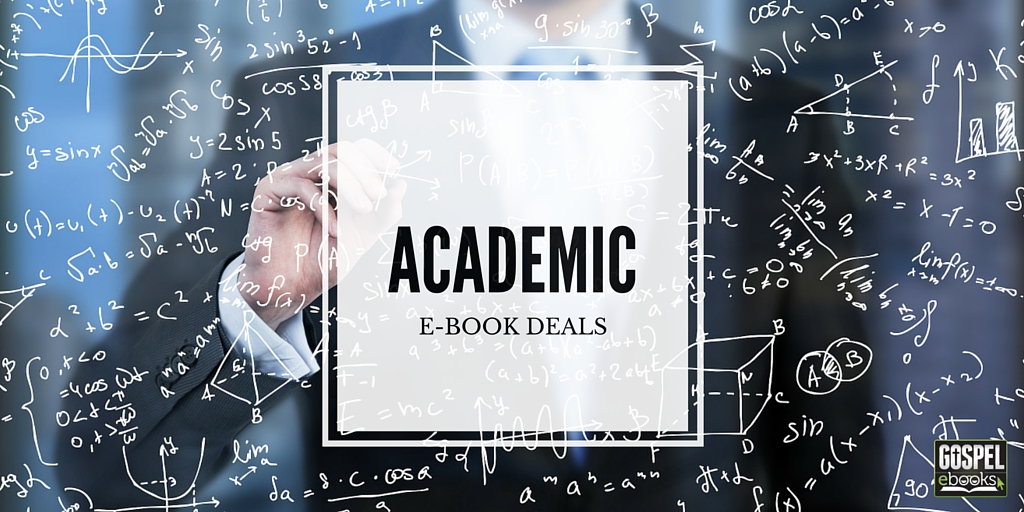 In this grab bag, we have 6 academic e-books from Crossway. The prices and sale dates that they have provided are under each book cover.

---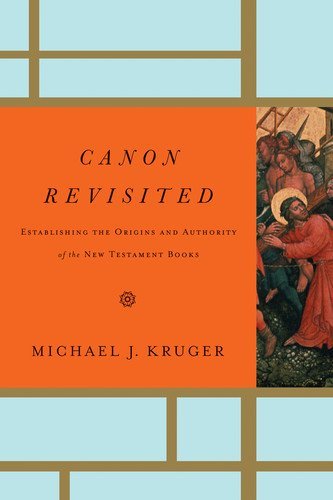 Author(s):
Michael J. Kruger
Publisher:
Crossway
Price:
$2.99
(Oct 15-16)
Given the popular-level conversations on phenomena like the Gospel of Thomas and Bart Ehrman's Misquoting Jesus, as well as the current gap in evangelical scholarship on the origins of the New Testament, Michael Kruger's Canon Revisited meets a significant need for an up-to-date work on canon by addressing recent developments in the field. He presents an academically rigorous yet accessible study of the New Testament canon that looks deeper than the traditional surveys of councils and creeds, mining the text itself for direction in understanding what the original authors and audiences believed the canon to be.
Canon Revisited provides an evangelical introduction to the New Testament canon that can be used in seminary and college classrooms, and read by pastors and educated lay leaders alike. In contrast to the prior volumes on canon, this volume distinguishes itself by placing a substantial focus on the theology of canon as the context within which the historical evidence is evaluated and assessed. Rather than simply discussing the history of canon—rehashing the Patristic data yet again—Kruger develops a strong theological framework for affirming and authenticating the canon as authoritative. In effect, this work successfully unites both the theology and the historical development of the canon, ultimately serving as a practical defense for the authority of the New Testament books.
---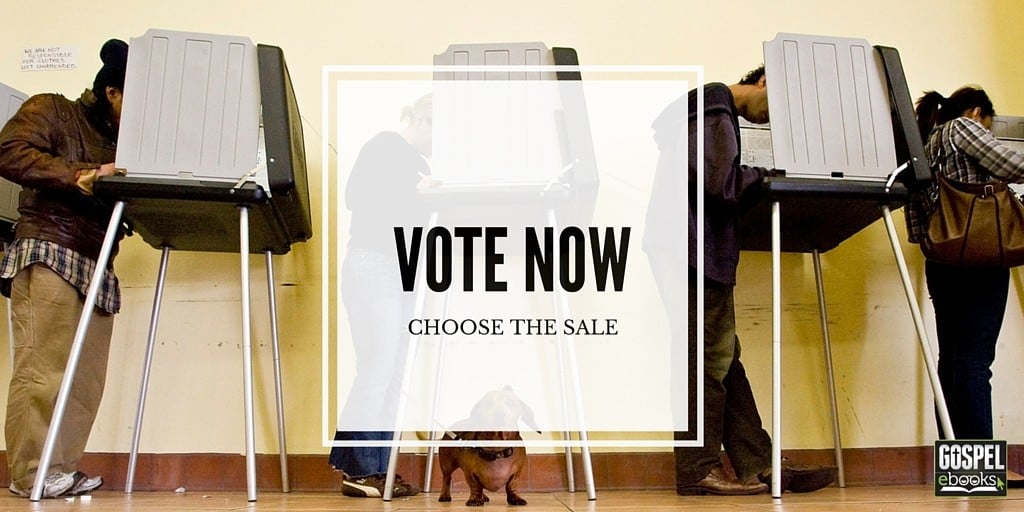 Gospel e-books is working together with Christian publishers to allow you to choose what e-books you'd like to have discounted. Cast your vote below and the book with the most votes in each poll will be placed on sale soon after. If there are less than 100 total votes in a particular poll, the winning book will not be discounted.
---
---
Book details:
Kregel: Putting Jesus in His Place: The Case for the Deity of Christ by Robert Bowman & J. Ed Komoszewski vs. The Jesus of the Gospels by Andreas Köstenberger
Intervarsity Press: Embodying Our Faith: Becoming a Living, Sharing, Practicing Church by Tim Morey vs. Missional God, Missional Church: Hope for Re-evangelizing the West by Ross Hastings
Cruciform Press: Cruciform: Living the Cross-Shaped Life by Jimmy Davis vs. The Joy Project: An Introduction to Calvinism by Tony Reinke
New Leaf: Dinosaurs: Marvels of God's Design by Tim Clarey vs. The Great Dinosaur Mystery Solved by Ken Ham
Good Book Company: Need to Know: Your Guide to the Christian Life by Gary Millar vs. You can really grow: How to thrive in your Christian life (Live Different) by John Hindley
Crossway: Canon Revisited: Establishing the Origins and Authority of the New Testament Books by Michael J. Kruger vs. An Introduction to the Greek New Testament by Dirk Jongkind
Christian Focus: Confessions of Sin and Assurances of Pardon: A Pocket Resource by Bobby G. Griffith Jr. vs. The Fight of Your Life: Facing and Resisting Temptation by John Stevens
---
---
Gospel eBooks is a participant in the Amazon Services LLC Associates Program, an affiliate advertising program designed to provide a means for sites to earn advertising fees by advertising and linking to amazon.com. View our
Privacy Policy
.