---
Join our list
Subscribe to our mailing list and get interesting stuff and updates to your email inbox.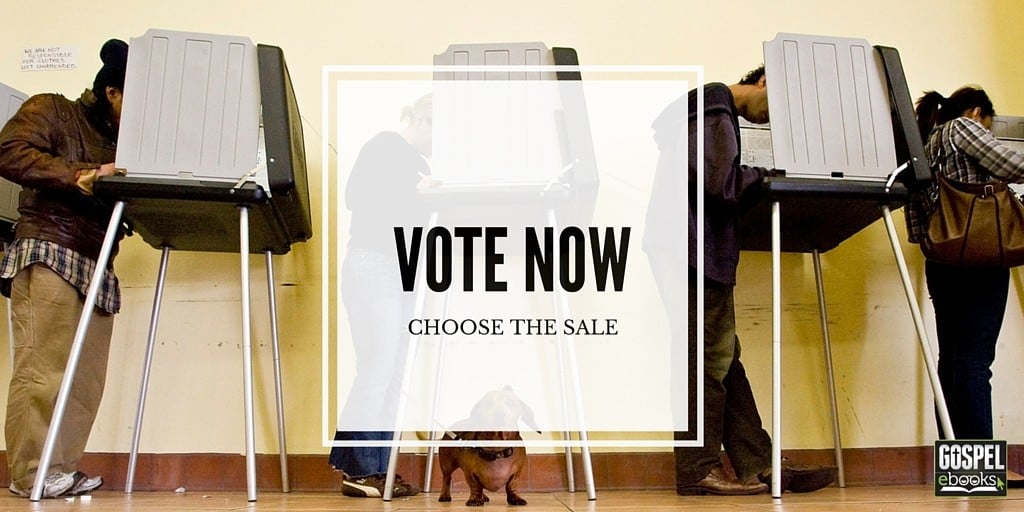 Gospel e-books is working together with Christian publishers to allow you to choose what e-books you'd like to have discounted. Cast your vote below and the book with the most votes in each poll will be placed on sale soon after. If there are less than 100 total votes in a particular poll, the winning book will not be discounted.
---
---
Book details:
Kregel: They Were Single Too: Eight Biblical Role Models by David M. Hoffeditz vs. Vindicating the Vixens: Revisiting Sexualized, Vilified, and Marginalized Women of the Bible by Sandra Glahn
Intervarsity Press: When Narcissism Comes to Church: Healing Your Community From Emotional and Spiritual Abuse by Chuck DeGroat vs. Analog Church: Why We Need Real People, Places, and Things in the Digital Age by Jay Y. Kim
Cruciform Press: Licensed to Kill: A Field Manual for Mortifying Sin by Brian G. Hedges vs. But God…: The Two Words at the Heart of the Gospel by Casey Lute
New Leaf: The Bible Has The Answer (Henry Morris Signature Collection) by Dr Henry Morris vs. The Long War Against God (The Henry Morris Signature Collection) by Henry Morris
Good Book Company: Psalms For You: How to Pray, How to Feel and How to Sing (God's Word For You) by Christopher Ash vs. Teach Me To Feel: Worshiping Through the Psalms in Every Season of Life by Courtney Reissig
Crossway: ESV Prayer Bible vs. ESV Gospel Transformation Study Bible: Christ in All of Scripture, Grace for All of Life
Christian Focus: Mary Slessor: A Life on the Altar for God by Bruce McLennan vs. Far Above Rubies: The Life of Bethan Lloyd-Jones by Lynette Clark
---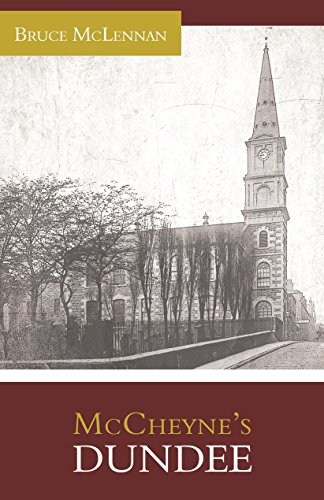 Author(s): Bruce McLennan
Publisher: Reformation Heritage Books
Price: $4.99

In the mid-nineteenth century, Dundee was gradually establishing itself as Scotland's third-largest city, with a rapidly expanding economy. What most attracted observers' attention, however, was the religious revival that began in the fall of 1839 under the leadership of two relatively young and inexperienced ministers, Robert Murray McCheyne (1813–1843) and William Chalmers Burns (1815–1868). In McCheyne's Dundee, historian Bruce McLennan ably traces the story of revival in this industrial Scottish seaport. After looking at the social and economic conditions of the city, as well as the significant religious issues of the day, he then considers McCheyne and Burns—their backgrounds, their brief ministries in Dundee, and their impact as God's instruments of great spiritual blessing to the people of that city. McLennan concludes with an analysis of the reactions to the revival—both approbation and opposition—and the awakening's long-term effects, which could still be seen a generation later.
---
---
Gospel eBooks is a participant in the Amazon Services LLC Associates Program, an affiliate advertising program designed to provide a means for sites to earn advertising fees by advertising and linking to amazon.com. View our
Privacy Policy
.