---
Join our list
Subscribe to our mailing list and get interesting stuff and updates to your email inbox.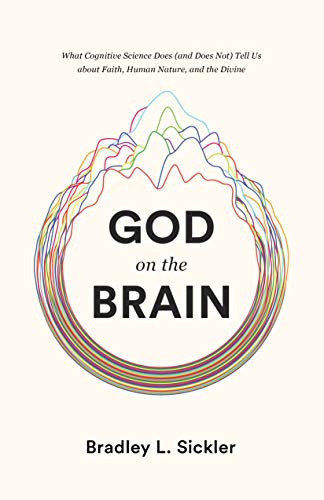 Author(s):
Brad Sickler
Publisher:
Crossway
Price:
$2.99
(Oct 7-8)
The human brain is incredibly complex. Both Christian and secular scholars alike affirm this fact, yet the traditional view of humanity as spiritual beings made in the image of God has come under increased pressure from humanistic and materialistic thinkers who deny that humans are anything more than their physical bodies. Christians have long affirmed that humans are spiritual beings made by God to know and fellowship with him, while the humanist position views humans as merely evolved animals.
Bradley Sickler provides a timely theological, scientific, and philosophical assessment of the human brain, highlighting the many ways in which the gospel informs the Christian understanding of cognitive science. Here is a book that provides a much-needed summary of the Bible's teaching as it sheds light on the brain, with careful interaction with the claims of modern science, arguing that the Christian worldview offers the most compelling vision of the true nature of humanity.
---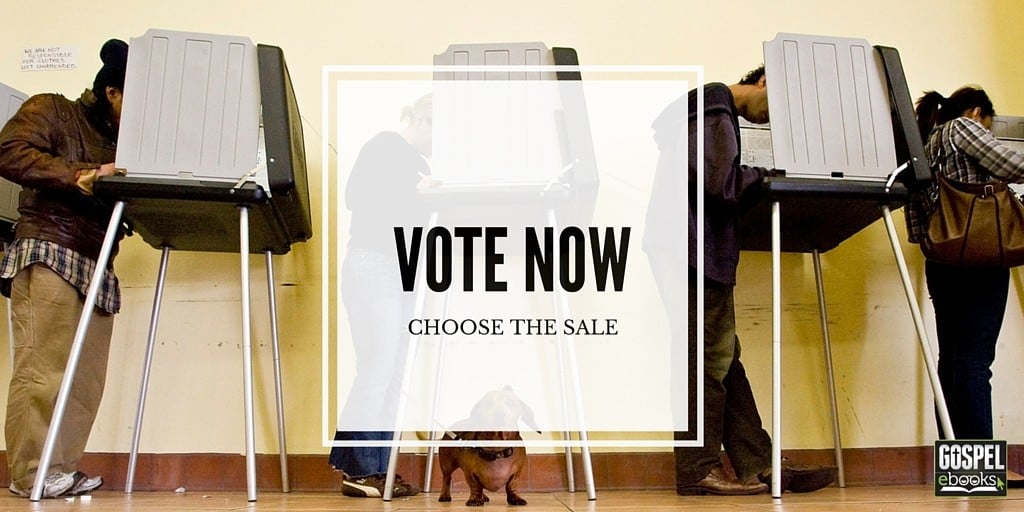 Gospel e-books is working together with Christian publishers to allow you to choose what e-books you'd like to have discounted. Cast your vote below and the book with the most votes in each poll will be placed on sale soon after. If there are less than 100 total votes in a particular poll, the winning book will not be discounted.
---
---
Book details:
Kregel: The Mentoring Church by Phil A. Newton vs. Developing Leaders for the Small Church: A Guide to Spiritual Transformation for the Church Board by Glenn C. Daman
Intervarsity Press: Prayer in the Night: For Those Who Work or Watch or Weep by Tish Harrison Warren vs. The 1662 Book of Common Prayer: International Edition by Samuel Bray
Reformation Heritage: The Wholesome Doctrine of the Gospel: Faith and Love in the Writings of William Perkins by William Perkins vs. Sweetly Set on God: The Piety of David Brainerd by Dustin W. Benge
New Leaf: The Genesis Factor by Ron Bigalke Jr. vs. The Modern Creation Trilogy by Henry M. Morris & John D. Morris
Good Book Company: 1 Peter For You: Offering Real Joy on our Journey Through this World (God's Word For You) by Juan Sanchez vs. Colossians & Philemon For You: Rooting you in Christian confidence (God's Word For You) by Mark Meynell
Crossway: God on the Brain: What Cognitive Science Does (and Does Not) Tell Us about Faith, Human Nature, and the Divine by Brad Sickler vs. Conscience: What It Is, How to Train It, and Loving Those Who Differ by Andrew David Naselli & J. D. Crowley
Christian Focus: The Manhood Journey: Setting a Course for Godly Fatherhood by Kent Evans vs. Redeeming Warriors: Veteran Suicide, Grieving, and the Fight for Faith by Joshua D. Holler
David C. Cook: Multiply: Disciples Making Disciples by Francis Chan vs. Erasing Hell: What God Said about Eternity, and the Things We've Made Up by Francis Chan
---
---
Gospel eBooks is a participant in the Amazon Services LLC Associates Program, an affiliate advertising program designed to provide a means for sites to earn advertising fees by advertising and linking to amazon.com. View our
Privacy Policy
.