---
Join our list
Subscribe to our mailing list and get interesting stuff and updates to your email inbox.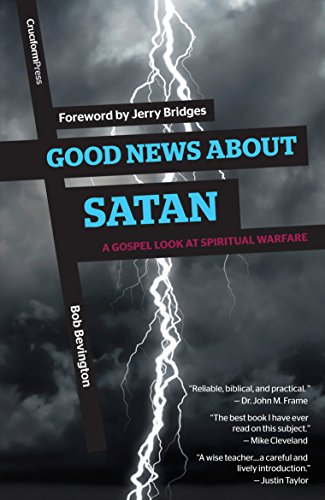 Author(s):
Bob Bevington
Publisher:
Cruciform Press
Price:
$2.99
 (Oct 6-7)
For authentic Christians, the bad news of Satan and the kingdom of darkness, while serious, is overshadowed by the good news of Jesus and the Kingdom of God.
Yes, there is a cosmic clash. Yes, we are in the middle of it. Yes, we need to become equipped to recognize and resist the enemy. But those who are united to Christ by genuine faith need not fear Satan. Not now. Not ever.
The truth can be summed up in this simple statement: The good news about Jesus, the victorious one, far outweighs the bad news about Satan, the evil one.
Good News About Satan is a short, reader-friendly text that cites no extra-biblical sources. Instead, it walks the reader through the plain teachings of Scripture regarding Satan, demons, and spiritual warfare, at all times from an explicitly gospel-centered perspective that exalts the sovereignty of God and the finished work of Christ as paramount. Because of this focus, the book, while treating our enemy soberly and seriously, is devoid of the unfruitful speculations and illegitimate extrapolations so common to this topic. For these and other reasons, we believe this book differs significantly from nearly every other book on the subject.
---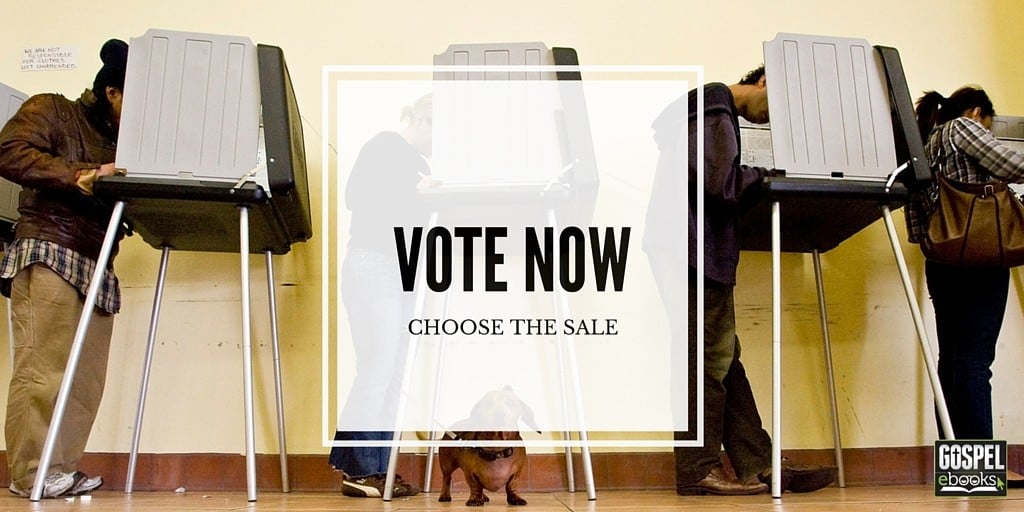 Gospel e-books is working together with Christian publishers to allow you to choose what e-books you'd like to have discounted. Cast your vote below and the book with the most votes in each poll will be placed on sale soon after. If there are less than 100 total votes in a particular poll, the winning book will not be discounted.
---
---
Book details:
Kregel: Hebrews (Ironside Expository Commentaries) by H. A. Ironside vs. James and 1 and 2 Peter (Ironside Expository Commentaries) by H. A. Ironside
Intervarsity Press: The Myth of the American Dream: Reflections on Affluence, Autonomy, Safety, and Power by D. L. Mayfield vs. Unsettling Truths: The Ongoing, Dehumanizing Legacy of the Doctrine of Discovery by Mark Charles
Cruciform Press: Good News About Satan: A Gospel Look a Spiritual Warfare by Bob Bevington vs. The Most Encouraging Book on Hell Ever by Thor Ramsey
New Leaf: The Great Turning Point: The Church's Catastrophic Mistake on Geology by Terry Mortenson vs. The Geology Book (Wonders of Creation) by John D Morris
Good Book Company: Gospel DNA: 21 ministry values for growing churches by Richard Coekin vs. Seven Dangers Facing Your Church by Juan Sanchez
Crossway: Reading the Bible Supernaturally: Seeing and Savoring the Glory of God in Scripture by John Piper vs. Why I Love the Apostle Paul: 30 Reasons by John Piper
Christian Focus: Training: How Do I Grow as A Christian? (First Steps) by Isaac Adams vs. Church – Do I Have to Go? (First Steps) by Garrett Kell
---
---
Gospel eBooks is a participant in the Amazon Services LLC Associates Program, an affiliate advertising program designed to provide a means for sites to earn advertising fees by advertising and linking to amazon.com. View our
Privacy Policy
.