---
Join our list
Subscribe to our mailing list and get interesting stuff and updates to your email inbox.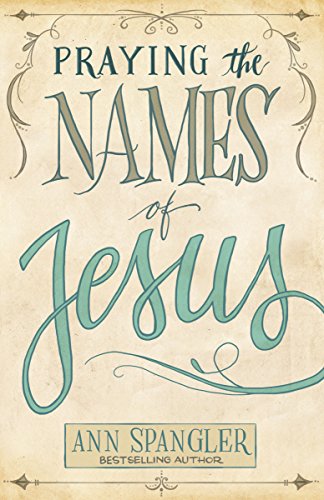 Praying the Names of Jesus: A Daily Guide
Author(s): Ann Spangler
Publisher: Zondervan
Price: $1.99 (Ends Mar 31)


Joy, peace, and power–these are only some of the gifts promised to those who trust in the name of the Lord.
Praying the Names of Jesus will lead readers into a richer and more rewarding relationship with Christ by helping them to understand and pray his names on a daily basis. By understanding the biblical context in which these names and titles were revealed, readers will gain a more intimate knowledge of Jesus and his plan for their lives. They will also begin to see how each of his names holds within it a promise: to be our Teacher, Healer, Friend, and Lord–to be God with Us no matter the circumstances. Prince of Peace, Lamb of God, Bread of Life, Yeshua . . . through his names and titles, we come to understand more fully how Jesus reveals God's heart to us.
Praying the Names of Jesus focuses on twenty-six of his most prominent names and titles to provide six months of devotions. Each week provides a unique devotional program designed for personal prayer and study or for use in small groups. Praying the Names of Jesus is the companion volume to the bestselling Praying the Names of God. In ways both surprising and profound, it reveals a rich portrait of Jesus that will move readers toward a deeper experience of his love and mercy.
---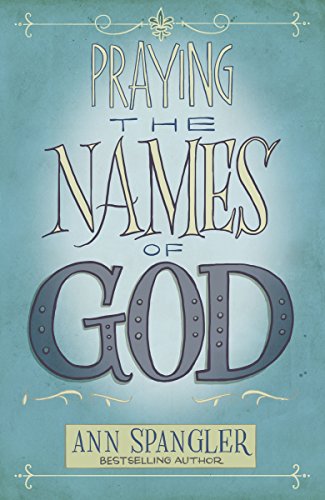 Praying the Names of God: A Daily Guide
Author(s): Ann Spangler
Publisher: Zondervan
Price: $2.99 (Ends Mar 31)


A devotional that will lead you into a fresh experience of God's love and power by exploring the Hebrew names of God revealed in Scripture and showing you how to pray them on a daily basis.
Names in the ancient world did more than simply distinguish one person from another, they often conveyed the essential nature and character of a person. This is especially true when it comes to the names of God recorded in the Bible: El Shaddai, Elohim, Adonai, Abba, El Elyon–God Almighty, Mighty Creator, Lord, Father, God Most High.
Praying the Names of God is a twenty-six-week devotional study that explores the most prominent names of God in the Old Testament to reveal the deeper meanings behind them and to teach you how to pray through them. Each name or title is broken down into three sections each week:
Monday: Study a portion of Scripture that reveals the name.
Tuesday-Thursday: Pray specific Scripture passages related to the name.
Friday: Pray Scripture promises connected to the name.
Ultimately, you'll gain a more intimate understanding of who God is and how he can be relied upon in every circumstance of your life, enabling you to echo the psalmist's prayer: "Some trust in chariots and some in horses, but we trust in the name of the Lord our God."
---
---
Gospel eBooks is a participant in the Amazon Services LLC Associates Program, an affiliate advertising program designed to provide a means for sites to earn advertising fees by advertising and linking to amazon.com. View our
Privacy Policy
.