---
Join our list
Subscribe to our mailing list and get interesting stuff and updates to your email inbox.
In this grab bag, we have 6 e-books for women. The prices and sale dates that they have provided are under each book cover.

---
Author(s): Alli Worthington
Publisher: Zondervan
Price: $2.99 (Ends June 30)


You can't break a woman who draws her strength from God. God made you to stand strong in any adversity, and this book will show you how.
We live in a culture that constantly tells you who you should be as a woman. You are told that you are not enough and that you don't have what it takes–you are asked, "Who are you to dream big?"
For the woman who longs to break free from what holds her back, bestselling author Alli Worthington offers a no-nonsense, guilt-free guide to take back your life from self-doubt.
In Standing Strong, Alli comes alongside as your guide as you:
Eliminate, once and for all, the lies that keep you from being who God made you to be
Become an unbreakable woman who finds her strength from God for any adversity
Gain strategies for tackling the obstacles of self-doubt, fear, and insecurity
Find the confidence to say yes and amen to God's call on your life
You are stronger than you think, and you are worth more than you could ever imagine. So let go of the guilt, shake off the shame, and fend off your fears as you fight with your faith. It's time to remember who you are: a woman God has called to partner with him–to be a fierce force for good in the world to the glory of God.
---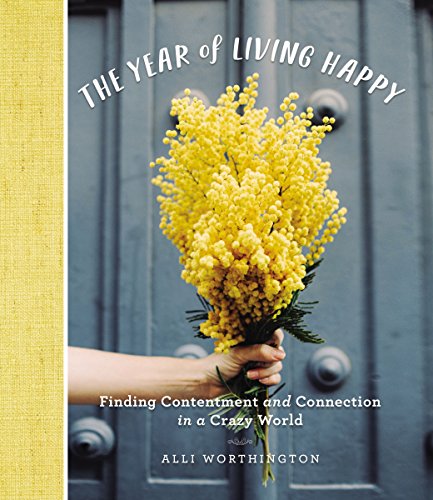 Author(s): Alli Worthington
Publisher: Zondervan
Price: $1.99  (Sept 4-6)


How would your life be different if you were just a bit happier every day for a year? What would you do to enjoy life just a little more day by day? Take your first step toward increased happiness with The Year of Living Happy: Finding Contentment and Connection in a Crazy World by Alli Worthington.
You do your best to live life well—you work hard to be present in the moment, take care of the people in your life, knock it out of the park at work and home. And yet somehow, you still have days (perhaps more than you'd like to admit) where you're simultaneously stressed and bored, and you wonder if you even know how to be happy. Is happiness a worthy goal? Does happiness matter to God, or does He only care about holier things?
Alli Worthington gets it. As a wife, mother of five boys, author, speaker, and entrepreneur, she knows a thing or two about being busy, stressed, and happy in the midst of a crazy world! Over the years, she's seen how happiness gets a bad rap in Christian circles, and now she is standing up to shout the good news from the roof (or the internet, as the case may be): You are allowed to be happy! Yes, you! You can be happy right now!
Get rid of the common Christian misconception that happiness is somehow not holy, and grasp God's intention for His children—that happiness and holiness can coexist for a beautiful life.
Join Alli for The Year of Living Happy: Finding Contentment and Connection in a Crazy World and find the roots of your happiest life yet! With 100 inspirational devotions, beautiful art, and journaling pages throughout, this gorgeous devotional offers practical ways to make your life happier day by day.
Don't miss the great big beautiful adventure God has for you right in your own life. Let this be The Year of Living Happy!
---
---
Gospel eBooks is a participant in the Amazon Services LLC Associates Program, an affiliate advertising program designed to provide a means for sites to earn advertising fees by advertising and linking to amazon.com. View our
Privacy Policy
.