---
Join our list
Subscribe to our mailing list and get interesting stuff and updates to your email inbox.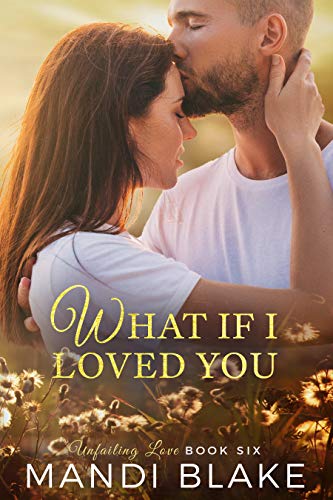 Author(s):
Mandi Blake
Publisher:
 N/A
Price:
$3.99
Sara Williams wasn't always Sara Williams. Twelve years ago, she was Liz Jennings—small-town nobody and best friend of Ian Hart. The only future she could imagine included him, but after one tragic night, she's forced to flee her home and leave behind the best friend she secretly loves.
Ian Hart was sure of two things. He was in love with his best friend, and he'd do anything to protect her. As teenagers, they made a pact to run away together, but when she left town without him, Ian spiraled into a storm of anger.
Now she's back with a new name and a dozen secrets. When they're forced to work together, the things they don't say threaten to shatter any hope that they could regain their lost trust. Meanwhile, a town of busybodies are stirring up trouble, and Sara is a sitting duck while her biggest threat is on the move. What if the monster she's running from steals their happily ever after?
A homecoming story about forgiveness that's sure to touch your heart.
What if I Loved You is the sixth book in the Unfailing Love series, but the books can be read in any order.
---
Author(s):
Mandi Blake
Publisher:
 N/A
Price:
$3.99 
Gaining her trust won't be easy. Earning her love will be nearly impossible.
Leah Manning is working to get back on her feet after her ex-husband disappeared one night, leaving her to raise their infant daughter alone. When a trip to a hardware store has her literally falling into the arms of its handsome owner, his charms are hard to resist. But he's a stranger, and, to her, that means he can't be trusted. Can she learn to let her faith be stronger than her fear?
Brian Matthews has never met a stranger. A friend to everyone he meets, he can't understand why Leah is determined to keep him at a distance. He only wants to help, but she can't accept that he only has the best intentions. It's a good thing his love is patient.
Leah isn't ready to let the love she feels for Brian override years of fear, and he's tired of spending lonely nights playing songs on his guitar to fill the silence. What will it take to show Leah that Brian is the answer to her prayers?
All the Stars is book five in the Unfailing Love series, but the books can be read in any order.
---
Author(s):
Mandi Blake
Publisher:
 N/A
Price:
$3.99
Adeline Rhodes has spent years locked away in a New Orleans apartment controlled by her criminal boyfriend. After a daring escape, she realizes just how far she has grown from the things in which she once believed.
Declan King has lived a life of solitude and duty for the U.S. Army. When the deaths of his grandparents bring him home to his family farm, he is forced into contact with people who know too much about his past to simply leave him alone.
When Adeline's past catches up to her, the two strangers find themselves thrust into a fake relationship to protect Adeline from her vengeful ex. As their chance meeting begins a journey that heals old wounds, they struggle to stay ahead of the danger and deny their growing attraction to each other.
Declan will do anything to protect her, and failure isn't an option when Adeline's life is on the line.
A sweet, Christian romance about trust and redemption.
---
---
Gospel eBooks is a participant in the Amazon Services LLC Associates Program, an affiliate advertising program designed to provide a means for sites to earn advertising fees by advertising and linking to amazon.com. View our
Privacy Policy
.