---
Join our list
Subscribe to our mailing list and get interesting stuff and updates to your email inbox.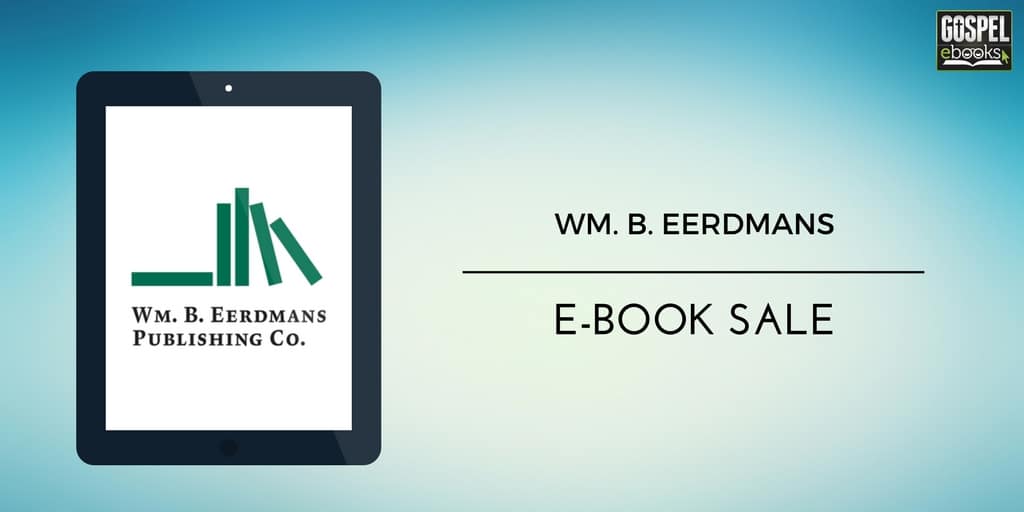 In this grab bag, we have 14 e-books from Eerdmans. The prices and sale dates that they have provided are under each book cover. In case you missed it, here's part one, two, three, four, and five.

---
Author(s): Stanley J. Grenz
Publisher: Eerdmans
Price: $2.99 (Ends July 31)


From the academy to pop culture, our society is in the throes of change rivaling the birth of modernity out of the decay of the Middle Ages. We are now moving from the modern to the postmodern era.
But what is postmodernism? How did it arise? What characterizes the postmodern ethos? What is the postmodern mind and how does it differ from the modern mind? Who are its leading advocates? Most important of all, what challenges does this cultural shift present to the church, which must proclaim the gospel to the emerging postmodern generation?
Stanley Grenz here charts the postmodern landscape. He shows the threads that link art and architecture, philosophy and fiction, literary theory and television. He shows how the postmodern phenomenon has actually been in the making for a century and then introduces readers to the gurus of the postmodern mind-set. What he offers here is truly an indispensable guide for understanding today's culture.
---
---
Gospel eBooks is a participant in the Amazon Services LLC Associates Program, an affiliate advertising program designed to provide a means for sites to earn advertising fees by advertising and linking to amazon.com. View our
Privacy Policy
.