---
Join our list
Subscribe to our mailing list and get interesting stuff and updates to your email inbox.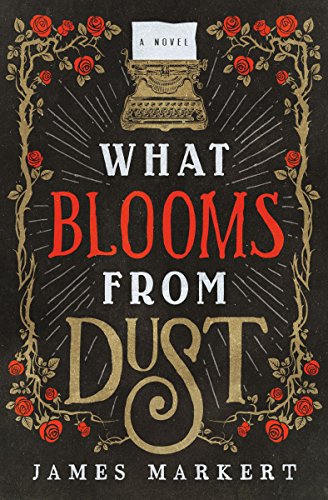 Author(s): James Markert
Publisher: Thomas Nelson
Price: $1.99

"The closer he got, the brighter that red became. It was a rose—a rose that had no earthly business growing there, right in the middle of all that dust."
Just as Jeremiah Goodbye is set to meet his fate in the electric chair, he is given a second chance at life. With the flip of a coin, he decides to return to his home town of Nowhere, Oklahoma, to settle the score with his twin brother Josiah. But upon his escape, he enters a world he doesn't recognize—one that has been overtaken by the Dust Bowl. And the gift he once relied on to guide him is as unrecognizable as the path back to Nowhere.
On his journey home, he accidentally rescues a young boy, and the pair arrive at their destination where they are greeted by darkened skies and fearful townspeople who have finally begun to let the past few years of hardship bury them under the weight of all that dust. Unlikely heroes, Jeremiah and his new companion, Peter Cotton, try to protect the residents of Nowhere from themselves, but Jeremiah must face his nightmares and free himself from the guilt of his past and the secrets that destroyed his family.
Filled with mystery and magic, this exquisite novel from award-winning author James Markert is a story of finding hope in the midst of darkness and discovering the beauty of unexpected kindness.
---
Author(s): Melanie Dobson
Publisher: Howard Books
Price: $0.99

A courageous young noblewoman risks her life to hide French resistance fighters; seventy years later, her granddaughter visits the family's abandoned chateau and uncovers shocking secrets from the past.
Gisèle Duchant guards a secret that could cost her life. Tunnels snake through the hill under her family's medieval chateau in Normandy. Now, with Hitler's army bearing down, her brother and several friends are hiding in the tunnels, resisting the German occupation of France.
But when German soldiers take over the family's château, Gisèle is forced to host them as well—while harboring the resistance fighters right below their feet. Taking in a Jewish friend's baby, she convinces the Nazis that it is her child, ultimately risking everything for the future of the child. When the German officers begin to suspect her deception, an unlikely hero rescues both her and the child.
A present day story weaves through the past one as Chloe Sauver, Gisèle's granddaughter, arrives in Normandy. After calling off her engagement with a political candidate, Chloe pays a visit to the chateau to escape publicity and work with a documentary filmmaker, Riley, who has uncovered a fascinating story about Jews serving in Hitler's army. Riley wants to research Chloe's family history and the lives that were saved in the tunnels under their house in Normandy. Chloe is floored—her family isn't Jewish, for one thing, and she doesn't know anything about tunnels or the history of the house. But as she begins to explore the dark and winding passageways beneath the chateau, nothing can prepare her for the shock of what she and Riley discover…
With emotion and intrigue, Melanie Dobson brings World War II France to life in this beautiful novel about war, family, sacrifice, and the secrets of the past.
---
Author(s): Ted Dekker
Publisher: Center Street
Price: $3.99

A sweeping epic set in the harsh deserts of Arabia and ancient Palestine.
A war that rages between kingdoms on the earth and in the heart.
The harrowing journey of the woman at the center of it all.
Step back in time to the year of our Lord…A.D. 30.
The outcast daughter of one of the most powerful Bedouin sheikhs in Arabia, Maviah is called on to protect the very people who rejected her. When their enemies launch a sudden attack with devastating consequences, Maviah escapes with the help of two of her father's warriors–Saba who speaks more with is sword than his voice and Judah, a Jew who comes from a tribe that can read the stars. Their journey will be fraught with terrible danger. If they can survive the vast forbidding sands of a desert that is deadly to most, they will reach a brutal world subjugated by kings and emperors. There Maviah must secure an unlikely alliance with King Herod of the Jews.
But Maviah's path leads her unexpectedly to another man. An enigmatic teacher who speaks of a way in this life which offers greater power than any kingdom. His name is Yeshua, and his words turn everything known on its head. Though following him may present even greater danger, his may be the only way for Maviah to save her people–and herself.
---
Author(s): Tosca Lee
Publisher: Howard Books
Price: $0.99

From New York Times bestselling author Tosca Lee comes the much-anticipated, high-speed sequel to The Progeny.
Face-to-face with her past, Audra Ellison now knows the secret she gave up everything—including her memory—to protect. A secret made vulnerable by her rediscovery, and so powerful neither the Historian nor the traitor Prince Nikola will ever let her live to keep it.
With Luka in the Historian's custody and the clock ticking down on his life, Audra only has one impossible chance: find and kill the Historian and end the centuries old war between the Progeny and Scions at last—all while running from the law and struggling to control her growing powers.
With the help of a heretic monk and her Progeny friends Claudia, Piotrek, and Jester, Audra will risk all she holds dear in a final bid to save them all and put her powers to the ultimate test. Love, action, and stunning revelation reign in this thrilling conclusion to The Progeny.
---
Author(s): Sigmund Brouwer
Publisher: Waterbrook Press
Price: $1.99

In this engrossing, lightning-paced story with a post-apocalyptic edge, best-selling author Sigmund Brouwer weaves a heroic, harrowing journey through the path of a treacherous nation carved from the United States.
In the rough, shadowy hills of Appalachia, in what is left of the United States following years of government infighting, Caitlyn Brown and her companions are prey in a terrifying hunt. They must outwit relentless bounty hunters, skirt an oppressive, ever-watchful society, and find passage over the walls of Appalachia to reveal the dark secrets behind Caitlyn's existence.
Her birth was shrouded in mystery and tragedy. Her destiny is beyond comprehension. Her pursuers long to see her broken. But she fights to soar.
---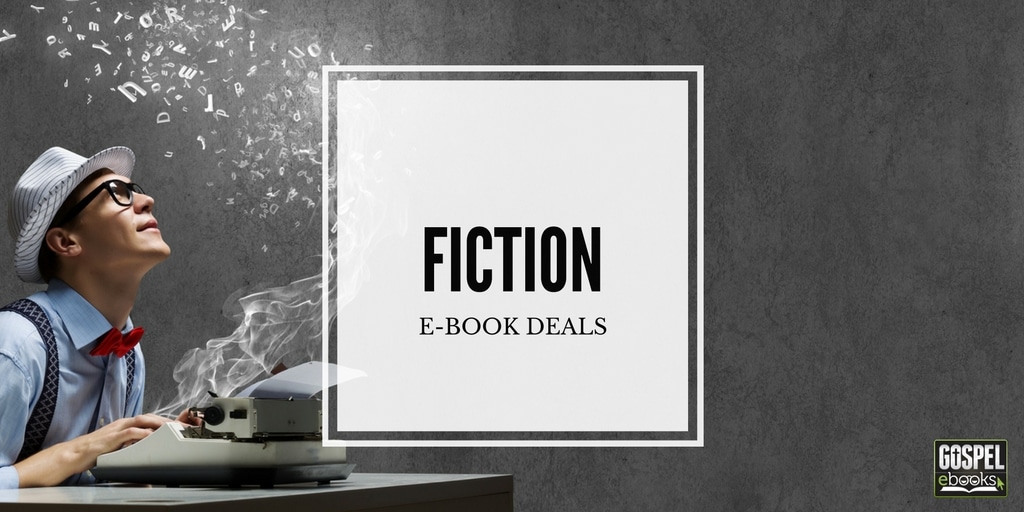 In this grab bag we have 18 fiction e-books from Howard Ebooks. The prices that the publisher has provided are under each ebook cover.
---
In this grab bag we have 16 e-books from David C. Cook. The prices and sale dates that the publisher has provided are under each ebook cover.
[table "3482" not found /]
---
---
Gospel eBooks is a participant in the Amazon Services LLC Associates Program, an affiliate advertising program designed to provide a means for sites to earn advertising fees by advertising and linking to amazon.com. View our
Privacy Policy
.