---
Join our list
Subscribe to our mailing list and get interesting stuff and updates to your email inbox.
Author(s):
Dai Hankey
Publisher:
The Good Book Company
Price:
$2.99
 (July 15-16)
Ever wished you hadn't lost control of your words, or your time, or your temper?
Ever resolved not to do something ever again, only to slip back after a week or a month?
Self-control. It's every man's greatest challenge.
The Bible says that a man without self-control is like a city without walls – defenseless in the face of attack. Lack of self-control is the weakness that lies beneath so many of our sins, from adultery and violence to the way we drive or fritter away our time.
This book will show you why to, and how-to, build self-control that lasts. In showing you what the Son of God has done for you, and what the Spirit of God is doing in you, it will equip you to become the man you want to be, and the man those around you need you to be.
It's time to start building.
---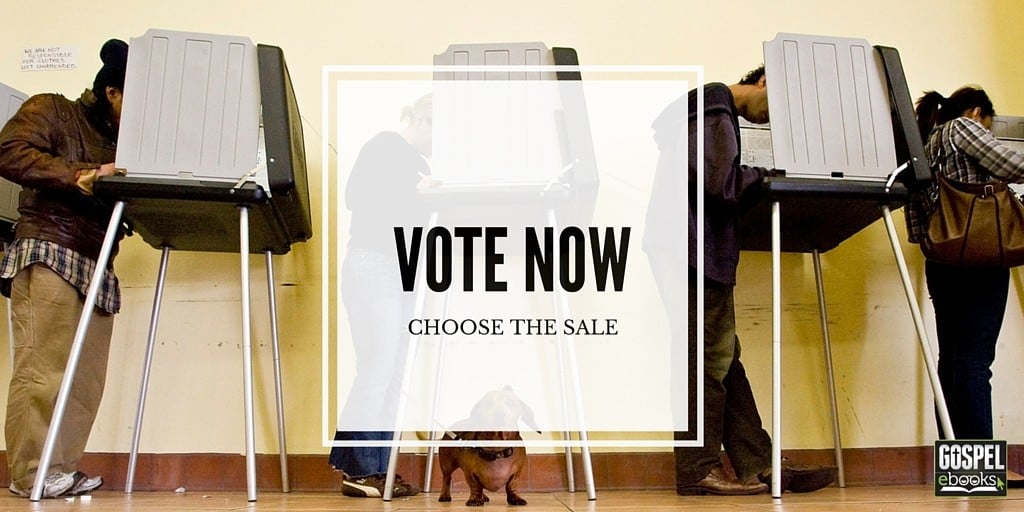 Gospel e-books is working together with Christian publishers to allow you to choose what e-books you'd like to have discounted. Cast your vote below and the book with the most votes in each poll will be placed on sale soon after. If there are less than 100 total votes in a particular poll, the winning book will not be discounted.
---
---
Book details:
Kregel: Apocalypse Later: Why the Gospel of Peace Must Trump the Politics of Prophecy in the Middle East by Abdu Murray vs. The People, the Land, and the Future of Israel by Darrell L. Bock & Mitch Glaser
Intervarsity Press: Life in the Presence of God: Practices for Living in Light of Eternity by Kenneth Boa vs. Shaped by Suffering: How Temporary Hardships Prepare Us for Our Eternal Home by Kenneth Boa
Cruciform Press: Killing Calvinism: How to Destroy a Perfectly Good Theology from the Inside by Greg Dutcher vs. Anchored in Grace: Fixed Points for Humble Faith by Jeremy Walker
New Leaf: Raising Them Up: Parenting for Christians by Israel Wayne vs. Reset for Parents: How to Keep Your Kids from Backsliding by Todd Friel
Good Book Company: A Man's Greatest Challenge: How to Build Self Control that Lasts (Live Different) by Dai Hankey vs. A Few Good Men by Richard Coekin
Christian Focus: And so to Bed…: A Biblical View of Sleep by Adrian Reynolds vs. What's up with the Fig Leaves?: The Principles and Purposes of Modesty Uncovered by Heather Thieneman
---
---
Gospel eBooks is a participant in the Amazon Services LLC Associates Program, an affiliate advertising program designed to provide a means for sites to earn advertising fees by advertising and linking to amazon.com. View our
Privacy Policy
.