---
Join our list
Subscribe to our mailing list and get interesting stuff and updates to your email inbox.
Author(s):
Rachel Jones
Publisher:
The Good Book Company
Price:
$2.99
(Nov 17-18)
What does the Bible say about periods?
The average woman has 500 periods in her lifetime. And whether yours are mildly annoying, utterly debilitating or emotionally complicated, most of us have at one time or another asked: Why?!
This warm, light-hearted, real, honest and at times surprising book gives a biblical perspective on menstruation, as well as a whole lot more. Beginning with periods, Rachel Jones takes readers on an adventure in theology, weaving together wide-ranging reflections on the nature of our bodies, the passing of time, the purpose of pain, and the meaning of life.
One thing is for sure: you've never read a Christian book quite like this one.
Whether you're in need of hope and help, or are just downright curious, you'll be refreshed and encouraged by this book. As Rachel puts it, "Whoever you are, my aim is that you reach the end of this book celebrating who God has made you, how God has saved you, and the fact that he speaks liberating and positive truth into all of life's experiences (even periods)".
---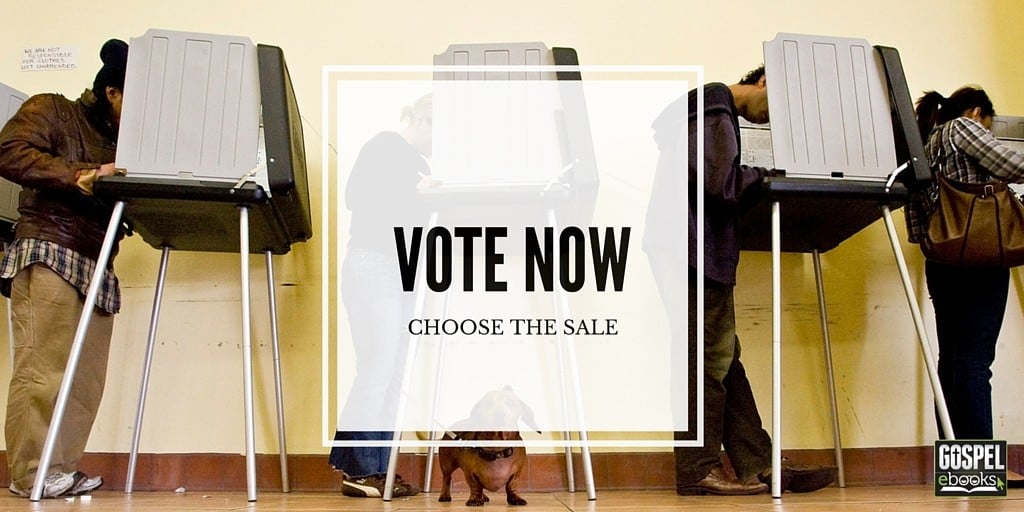 Gospel e-books is working together with Christian publishers to allow you to choose what e-books you'd like to have discounted. Cast your vote below and the book with the most votes in each poll will be placed on sale soon after. If there are less than 100 total votes in a particular poll, the winning book will not be discounted.
---
---
Book details:
Kregel: 40 Questions About Biblical Theology by Jason S. DeRouchie, Oren R. Martin, Andrew David Naselli vs. Ancient Near Eastern Themes in Biblical Theology by Jeffrey J. Niehaus
Intervarsity Press: Worshiping with the Reformers by Karin Maag vs. Knowing God (The IVP Signature Collection) by J. I. Packer
Reformation Heritage: The Works of William Perkins, Volume 7 vs. The Works of William Perkins, Volume 8
New Leaf: Remote Control: The Power of Hollywood on Today's Culture by Carl Kerby vs. Already Compromised by Greg Hall & Ken Ham
Good Book Company: A Brief Theology of Periods (Yes, really) by Rachel Jones vs. Women and God: Hard Questions, Beautiful Truth by Kathleen Nielson
Crossway: Histories and Fallacies: Problems Faced in the Writing of History by Carl R. Trueman vs. The Rise and Triumph of the Modern Self: Cultural Amnesia, Expressive Individualism, and the Road to Sexual Revolution by Carl R. Trueman
Christian Focus: Singing the Songs of Jesus by Michael Lefebvre vs. A Heart Set Free: A Journey to Hope through the Psalms of Lament by Christina Fox
---
---
Gospel eBooks is a participant in the Amazon Services LLC Associates Program, an affiliate advertising program designed to provide a means for sites to earn advertising fees by advertising and linking to amazon.com. View our
Privacy Policy
.