---
Join our list
Subscribe to our mailing list and get interesting stuff and updates to your email inbox.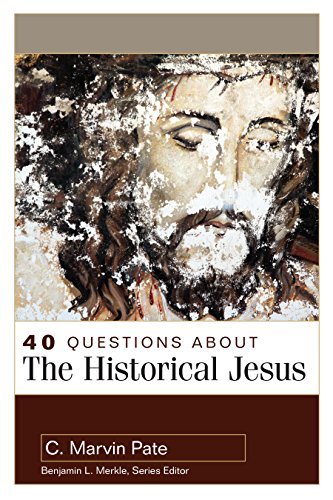 Author(s):
C. Marvin Pate
Publisher:
Kregel Publications
Price:
$2.99
(Mar 21-22)
Answers to critical questions regarding the study of the Jesus of history and the Christ of faith
The conclusions of the quest for the historical Jesus, which casts the majority of Christ's life as a myth, are a stark contrast to the orthodox view of Christ as presented in the Bible. Pate demonstrates that a critical analysis of the gospel text along with historical and cultural methods of investigation actually point toward an orthodox view of Christ.
This work argues that the canonical Gospels are the most trustworthy information we have about the gospel writers as well as the life and ministry of Jesus, including his death, visit to hades, resurrection, and ascension. Readers will be encouraged by the reliability of the Gospel writers, the reality of Jesus' humanity and deity, and the inferiority of the apocryphal gospels.
---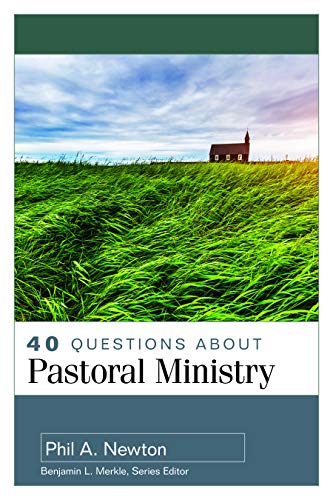 Author(s):
Phil A. Newton
Publisher:
Kregel Academic
Price:
$2.99
(Nov 30-Dec 1)
A veteran pastor answers the questions that today's pastors are asking
In 40 Questions about Pastoral Ministry, veteran pastor Phil Newton provides trustworthy answers to 40 of the most common and pressing questions relating to the life and work of the pastor. Covering five major categories–such as development, practices, and preaching–Newton equips pastors to successfully handle everyday duties and challenges, including:
• Remaining spiritually healthy
• Strengthening your marriage
• Dealing with discouragement
• Avoiding pitfalls
• Leading elders' meetings
• Mentoring future leaders
• Preaching through books of the Bible
• Conducting marriages and funerals
• Practicing church discipline
• Leading change and revitalization, and much more
---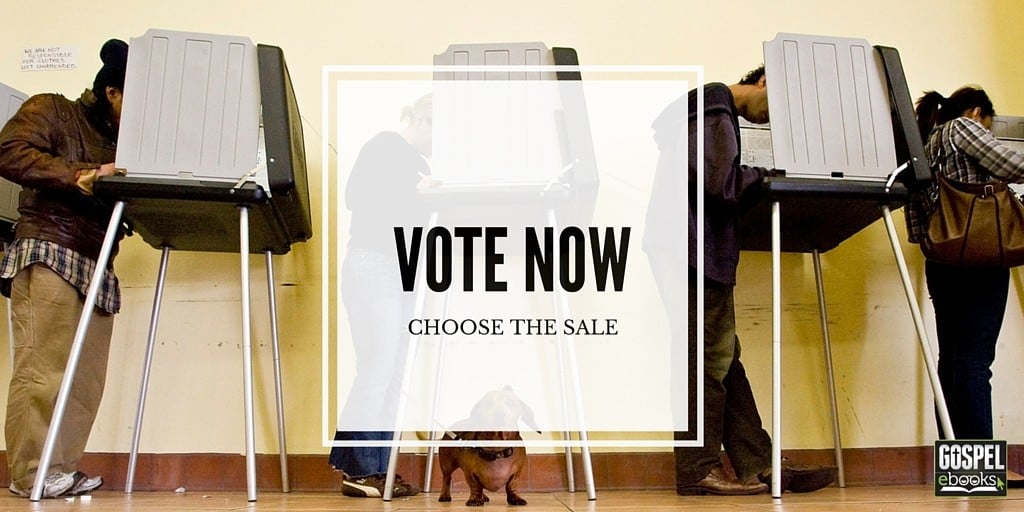 Gospel e-books is working together with Christian publishers to allow you to choose what e-books you'd like to have discounted. Cast your vote below and the book with the most votes in each poll will be placed on sale soon after. If there are less than 100 total votes in a particular poll, the winning book will not be discounted.
---
---
Book details:
Kregel: 40 Questions About Pastoral Ministry (40 Questions Series) by Phil A. Newton vs. Invitation to Biblical Preaching: Proclaiming Truth with Clarity and Relevance (Invitation to Theological Studies Series) by Donald Sunukjian
Intervarsity Press: Messy Christmas: Three Complete Sessions and a Treasure Trove of Ideas for Advent, Christmas, and Epiphany by Lucy Moore & Jane Leadbetter vs. The Messiah: The Texts Behind Handel's Masterpiece by Douglas Connelly
Reformation Heritage: Backdrop for a Glorious Gospel: The Covenant of Works according to William Strong by Thomas Parr vs. Advancing Christian Unity (Puritan Treasures for Today) by Anthony Burgess
New Leaf: When Christians Roamed The Earth vs. Many Infallible Proofs by Henry M. Morris
Good Book Company: Love Came Down at Christmas: Daily Readings for Advent by Sinclair B. Ferguson vs. The Christmas We Didn't Expect: Daily Devotions for Advent by David Mathis
Crossway: Help! I'm Married to My Pastor: Encouragement for Ministry Wives and Those Who Love Them by Jani Ortlund vs. The Pastor's Wife: Strengthened by Grace for a Life of Love by Gloria Furman
Christian Focus: Mother, Sister and Follower by C H Spurgeon vs. The Envy of Eve by Melissa B Kruger
---
---
Gospel eBooks is a participant in the Amazon Services LLC Associates Program, an affiliate advertising program designed to provide a means for sites to earn advertising fees by advertising and linking to amazon.com. View our
Privacy Policy
.