---
Sisters: A Novel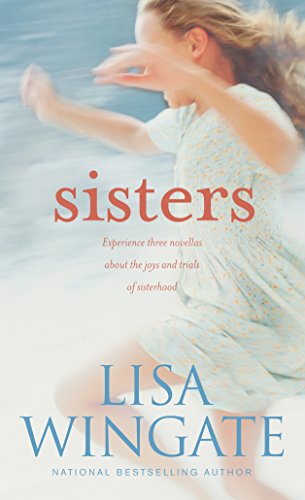 Author(s): Lisa Wingate
Publisher: Tyndale House Publishers
Price: $3.99

Experience three novellas about the joys and trials of sisterhood!
The Sea Glass Sisters
A mother-daughter road trip is the last thing Elizabeth Gallagher needs. But with an impending hurricane, they are determined to convince Aunt Sandy to abandon her seaside store and return home. Instead, they discover that sisterhood can change hearts, lives, and futures . . . often in unpredictable ways.
The Tidewater Sisters
Tandi Reese and her sister, Gina, have complicated ties. Faced with legal papers for a fraud she didn't commit, Tandi heads to the North Carolina Tidewater for a reckoning. But to unravel lies from truth, she must first confront strained sibling bonds and uncover a dark family secret.
The Sandcastle Sister
New York editor Jen Gibbs has not only acquired Evan Hall's blockbuster book deal—she's also accepted his engagement proposal. Now she's scared to death. In Jen's family history, marriage represents the death of every dream a woman holds. Will her mother's long-held secret change Jen's belief's about life and love?
Gospel eBooks is a participant in the Amazon Services LLC Associates Program, an affiliate advertising program designed to provide a means for sites to earn advertising fees by advertising and linking to amazon.com. View our
Privacy Policy
.