---
I Saw the Welsh Revival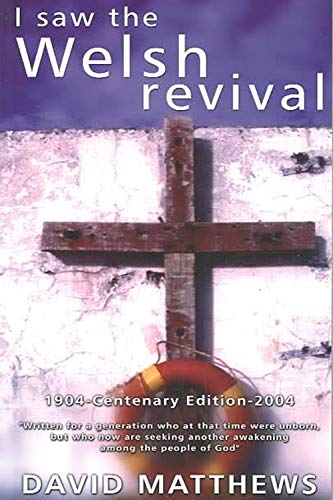 Author(s): David Matthews
Publisher: Ambassador International
Price: $1.99

Our present greatest need is revival.
David Matthews was one of the participants of the Welsh revival, and I Saw the Welsh Revival is his personal impression of the 1904 revival in Wales. First published by Moody Press, it is published again to recall the might days of a century ago when revival fire spread throughout the principality of Wales and beyond.
I Saw the Welsh Revival will stimulate preachers and churches and encourage spiritually-minded people to continue in prayer for a modern-day outpouring of the Holy Spirit in revival power.
Gospel eBooks is a participant in the Amazon Services LLC Associates Program, an affiliate advertising program designed to provide a means for sites to earn advertising fees by advertising and linking to amazon.com. View our
Privacy Policy
.