---
Freefall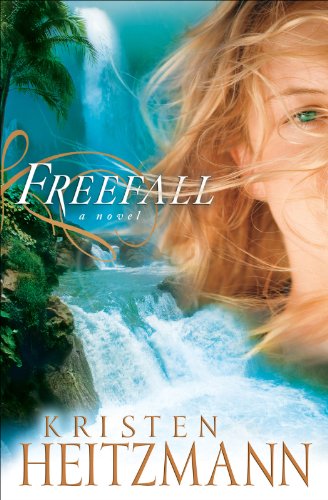 Author(s): Kristen Heitzmann
Publisher: Bethany House Publishers
Price: $3.95

When a young woman stumbles out of the Hanalei Mountains on the island of Kauai with no memory of who she is or how she got there, Cameron Pierce reluctantly agrees to investigate the mysterious circumstances surrounding her arrival. As pieces begin to fall into place, he suspects her injuries were no accident, but he's far from convinced she's an innocent victim. And there's that nagging feeling he's seen her somewhere before….
Now known as Jade, the woman begins to recall fragments of what led her to this place, and she realizes the danger isn't over. Jade and the cynical Hawaiian investigator attempt to reconstruct the threads of her identity, but the stakes are far higher than either expected.
Gospel eBooks is a participant in the Amazon Services LLC Associates Program, an affiliate advertising program designed to provide a means for sites to earn advertising fees by advertising and linking to amazon.com. View our
Privacy Policy
.