---
You Choose The Sale: Jan 27-Feb 2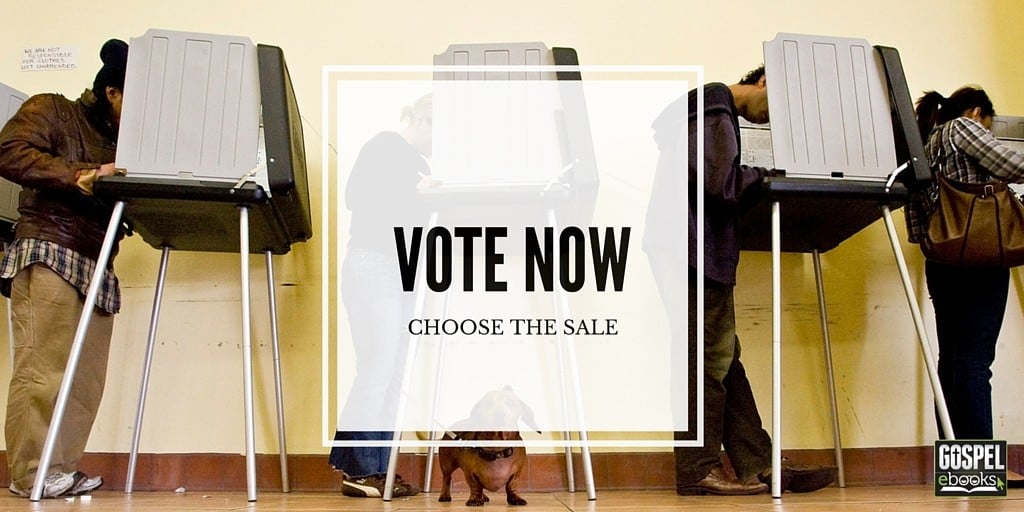 Gospel e-books is working together with Christian publishers to allow you to choose what e-books you'd like to have discounted. Cast your vote below and the book with the most votes in each poll will be placed on sale soon after. If there are less than 100 total votes in a particular poll, the winning book will not be discounted.
---
---
Book details:
Kregel: A Dad-Sized Challenge by Jeff Kinley vs. I'm Outnumbered!: One Mom's Lessons in the Lively Art of Raising Boys by Laura Lee Groves
Intervarsity Press: Refuge Reimagined: Biblical Kinship in Global Politics by Mark R. Glanville & Luke Glanville vs. Disability and the Church: A Vision for Diversity and Inclusion by Lamar Hardwick
Reformation Heritage: Encouragement for Today's Pastors: Help from the Puritans by Joel R. Beeke & Terry D. Slachter vs. A Labor of Love: Puritan Pastoral Priorities by J. Stephen Yuille
New Leaf: What Is Creation Science? (The Henry Morris Signature Collection) by Henry Morris vs. God & The Nations (The Henry Morris Signature Collection) by Henry Morris
Good Book Company: Just Ask: The Joy of Confident, Bold, Patient, Relentless, Shameless, Dependent, Grateful, Powerful, Expectant Prayer by J.D. Greear vs. Brave by Faith: God-Sized Confidence in a Post-Christian World by Alistair Begg
Crossway: The New Creation and the Storyline of Scripture (Short Studies in Biblical Theology) by Frank Thielman vs. The Presence of God: Its Place in the Storyline of Scripture and the Story of Our Lives by J. Ryan Lister
Christian Focus: Why Do I Feel Like This?: Meeting God in the Emptiness by Rachel Lane vs. Finding God in the Darkness by Irene Howat
Gospel eBooks is a participant in the Amazon Services LLC Associates Program, an affiliate advertising program designed to provide a means for sites to earn advertising fees by advertising and linking to amazon.com. View our
Privacy Policy
.