---
Join our list
Subscribe to our mailing list and get interesting stuff and updates to your email inbox.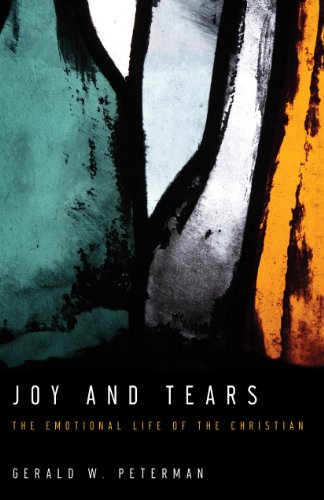 Author(s): Gerald W. Peterman
Publisher: Moody Publishers
Price: $2.99

This book presents a biblical and practical look at Christians and their emotions, building off of the concept that most contemporary Christians have misconceptions about why we have emotions and how we should handle them.
Trusting God doesn't mean being consistently tranquil or subdued. Truth is, such a view makes life flat and two dimensional. We often forget that emotions are a gift; to fear them or stow them away would be to deny a huge part of what makes us human. This book explores the significance of the gift and the benefits of living a robust life of thought, action, and feeling. Illuminating the emotional life of Christ and his followers, As Dr. Gerald Peterman asks:
If I'm forgiven, why do I feel guilt and shame?
What about anger? What if I'm angry with God?
What is the place of sadness in the Christian life?
Is love only an action?
Emotions don't just happen to us like the virus or the flu, they are inherently part of us. Readers will find that the discussion extends beyond "good" and "bad", as many emotions are neutral and it is up to them to figure out how to glorify God with them. Extended chapters on love and anger are included.
---
---
Gospel eBooks is a participant in the Amazon Services LLC Associates Program, an affiliate advertising program designed to provide a means for sites to earn advertising fees by advertising and linking to amazon.com. View our
Privacy Policy
.