---
Join our list
Subscribe to our mailing list and get interesting stuff and updates to your email inbox.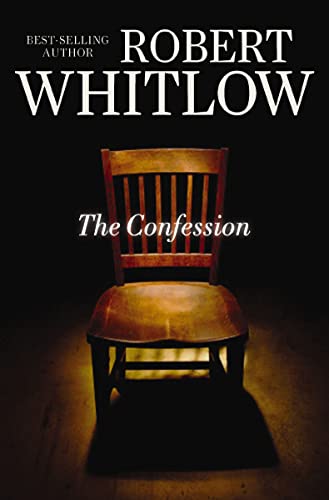 Confession
Author(s): Robert Whitlow
Publisher: Thomas Nelson
Price: $1.99 (Ends Nov 5)


"Fans of John Grisham will find much to like here." —Library Journal
Confession is good for the soul, but it could mean death to an ambitious young lawyer.
Assistant DA Holt Douglas has made a career of getting confessions from criminals. With a confession in hand, he knows a guilty plea is soon to follow.
In the midst of professional success, Holt is haunted by a secret—a lie he buried in the grave of his best friend. Holt's crime is hidden from all eyes—family, friends, police, and his soon-to-be fiancé.
But the truth has a way of coming back to life.
With obsessive prosecutorial zeal, Holt reopens a cold case involving the death of the town's wealthiest citizen. The man's death was ruled a suicide, but Holt suspects murder. Facing fierce opposition, he is determined to expose the killer. Holt slowly begins to unravel the facts.
And comes face-to-face with his own guilty conscience.
With his job, his relationship with the woman he loves, and his future at risk, Holt skirts the boundary between truth and lies, confession
and hypocrisy, redemption and ruin. Can he survive long enough to finally make the right choice?
"Readers will find plenty to love about this suspenseful novel as they watch its appealing main character juggle personal, professional, and spiritual crisis with a combination of vulnerability and strength." —CBA Retailers and Resources, regarding The Living Room
---
Chosen People
Author(s): Robert Whitlow
Publisher:  Thomas Nelson
Price: $1.99  (Ends Nov 5)


From the streets of Atlanta to the alleys of Jerusalem, Chosen People is an international legal drama where hidden motives thrive, the risk of death is real, and the search for truth has many faces.
During a terrorist attack near the Western Wall in Jerusalem, a courageous mother sacrifices her life to save her four-year-old daughter, leaving behind a grieving husband and a motherless child.
Hana Abboud, a Christian Arab Israeli lawyer trained at Hebrew University, typically uses her language skills to represent international clients for an Atlanta law firm. When her boss is contacted by Jakob Brodsky, a young Jewish lawyer pursuing a lawsuit on behalf of the woman's family under the US Anti-Terrorism laws, he calls on Hana's expertise to take point on the case. After careful prayer, she joins forces with Jakob, and they quickly realize the need to bring in a third member for their team, an Arab investigator named Daud Hasan, based in Israel.
As the case evolves, this team of investigators will uncover truths that will forever change their understanding of justice, heritage, and what it means to be chosen for a greater purpose.
First of the Chosen People novels (Chosen People, Promised Land)
Christian fiction set in the USA and in Israel
Full-length novel (over 120,000 words)
---
---
Gospel eBooks is a participant in the Amazon Services LLC Associates Program, an affiliate advertising program designed to provide a means for sites to earn advertising fees by advertising and linking to amazon.com. View our
Privacy Policy
.