---
Join our list
Subscribe to our mailing list and get interesting stuff and updates to your email inbox.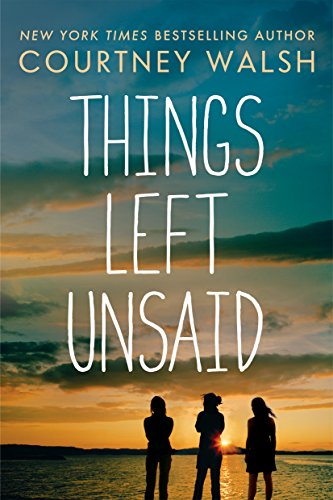 Things Left Unsaid
Author(s): Courtney Walsh
Publisher: Waterfall Press
Price: $1.99

An emotional novel of family, friendship and forgiveness from Courtney Walsh, the New York Times bestselling author of Hometown Girl.
Lyndie St. James is thrilled that her best friend, Elle, is getting married but unprepared for the emotional storm of the wedding week and returning to her childhood summer home of Sweethaven. The idyllic cottage community harbors some of her best—and worst—memories. It's not only the tragic death of her childhood friend Cassie that has haunted her for ten years, it's the other secrets she's buried that have kept her from moving on.
But Lyndie isn't the only one with secrets.
Cassie's mother, father and brother, still struggling with the loss, have been drifting further and further apart. And Elle herself, the last to see Cassie alive, carries an impossible burden of guilt. Now reunited, each of them has a choice: to reveal the truths of that night or continue to live in its shadow. That means embarking on a personal journey of the heart—to escape the darkness and all its regrets and to finally come to terms with the past and, especially, with each other.
---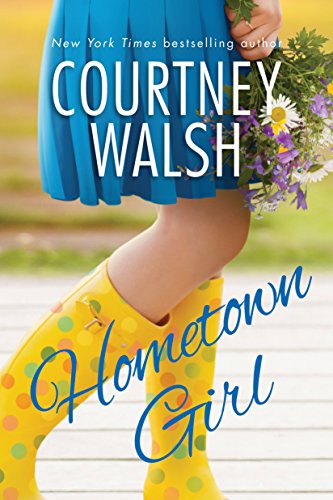 Hometown Girl
Author(s): Courtney Walsh
Publisher: Waterfall Press
Price: $3.99

New York Times and USA Today bestselling author Courtney Walsh returns with a hopeful and emotional new book about seizing second chances, finding yourself, and forging your own path.
Beth Whitaker isn't supposed to be a small-town girl. She's always dreamed of leaving Willow Grove, Illinois, for the big city, but she feels trapped, struggling to make up for a mistake that's haunted her for years. Just when Beth is finally ready to break free, her sister impulsively buys a beloved but run-down farm on the outskirts of town, and she begs Beth to help with the restoration. Reluctantly, Beth agrees to help—and puts her own dreams on hold once again.
Drew Barlow hasn't been back to Fairwind Farm since he was a boy, and he's spent all these years trying to outrun the pain of a past he thought he buried long ago. When he learns that the owner has passed away, his heart knows it's finally time to do the right thing. Returning to Willow Grove, Drew revisits the old farm, where he attempts to piece together his memories and the puzzle of the crime he witnessed so long ago.
Both on a journey to find peace, Beth and Drew are surprised when they begin to experience a restoration of their own. But when long-buried secrets break through the soil and the truth unfurls, will it threaten their budding relationship—and the very future of the farm?
---
---
Gospel eBooks is a participant in the Amazon Services LLC Associates Program, an affiliate advertising program designed to provide a means for sites to earn advertising fees by advertising and linking to amazon.com. View our
Privacy Policy
.