---
Join our list
Subscribe to our mailing list and get interesting stuff and updates to your email inbox.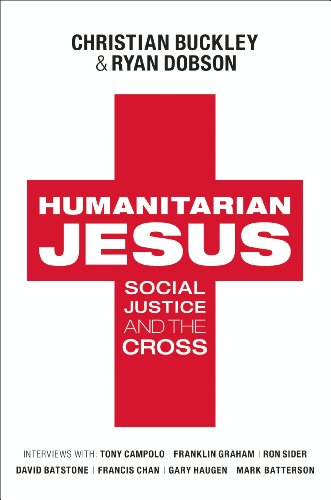 Author(s): Christian Buckley & Ryan Dobson
Publisher: Moody Publishers
Price: $2.99

A resurgence of the Social Gospel is energizing many evangelicals, but what does the Bible say about the role of humanitarian works in the Christian life? As new covenant believers, Christians are called to a specific central task: to be ministers of God's message of salvation for sinners. At the same time, the New Testament justifies nearly every concern of the revitalized Social Gospel. Care for the poor and needy, reconciliation of social and racial divisions, and nurture for the sick and abused — all can be biblical and Christ-honoring activities.
Ryan Dobson and Christian Buckley have a message for believers on either side of the battle lines hardening around today's Social Gospel. To those on the Religious Left, they say: "Don't forget that Jesus Christ died to save sinners, not to bring about political change." To those on the Religious Right, they say: "Don't forget that Jesus spent much of his time helping the sick, the poor, and the needy." A corrective and a call to action all in one, Humanitarian Jesus shows that evangelism and good works coexist harmoniously when social investment is subservient to and supportive of the church's primary mission of worship, evangelism, and discipleship.
Inaccessible and non-academic style, Dobson and Buckley outline the biblical case for humanitarian concern. They also engage the topic through interviews with leading Christian thinkers, activists, and humanitarian workers — including Franklin Graham, Gary Haugen, Ron Sider, Tony Campolo, and many more — seeking to define a broadly biblical approach to good works that all Christians can join hands around.
---
---
Gospel eBooks is a participant in the Amazon Services LLC Associates Program, an affiliate advertising program designed to provide a means for sites to earn advertising fees by advertising and linking to amazon.com. View our
Privacy Policy
.