---
Join our list
Subscribe to our mailing list and get interesting stuff and updates to your email inbox.
All Right Here (The Darlings Book 1)
Author(s): Carre Armstrong Gardner
Publisher: Tyndale House Publishers
Price: $3.99

Ivy Darling can't have children of her own, and her husband Nick's resentment is forcing them apart. And while Ivy has the support and love of her large, close-knit family, Nick's family has never welcomed her into the fold.
When the three children next door are abandoned by their mother, Ivy and Nick take them in for the night. One night becomes several, and suddenly Ivy and Nick find themselves foster parents to the only African-American kids in the town of Copper Cove, Maine. As Ivy grows more attached to the children, Nick refuses to accept their eclectic household as a permanent family. Just as Ivy begins to question whether or not she wants to save her emotionally barren marriage, Nick begins to discover how much Ivy and the children mean to him. But is his change of heart too little, too late?
---
Better All the Time (The Darlings Book 2)
Author(s): Carre Armstrong Gardner
Publisher: Tyndale House Publishers
Price: $3.99

Sephy Darling knows how to take care of everyone but herself. As "the fat Darling sister," she's learned to be comfortable in the background. When a friend's happiness causes her to take a hard look at her own life, Sephy decides it's time for a big change. But transforming the outside turns out to involve more inward metamorphosis–and courage–than she ever bargained for.
There's no doubt that when it comes to launching Copper Cove's new community arts program, Amy Darling is the woman for the job. She may be young, but she has the creativity, drive, and vision to get it done right. Unfortunately, nobody else seems willing to work as hard as she does, and the contractor who's renovating the arts center won't cooperate at all. Meanwhile, a Darling family wedding will test everyone's ability to get along.
Move with the Darling sisters through heartbreak and triumph as each finds her own path into the freedom of being who God made her to be.
---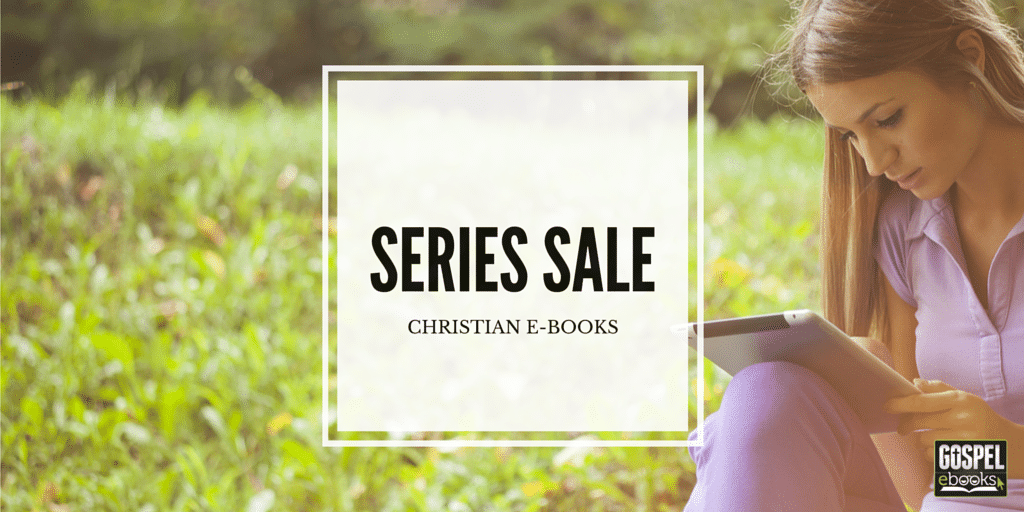 In this grab bag, we have 3 e-books from The Darlings Book Series which were written by Carre Armstrong Gardner and published by Tyndale House.
---
---
Gospel eBooks is a participant in the Amazon Services LLC Associates Program, an affiliate advertising program designed to provide a means for sites to earn advertising fees by advertising and linking to amazon.com. View our
Privacy Policy
.