---
The Cry of Job's Wife: Journey to Joy from Pain & Trauma
We're sorry but you missed this offer. It is no longer free or a deal.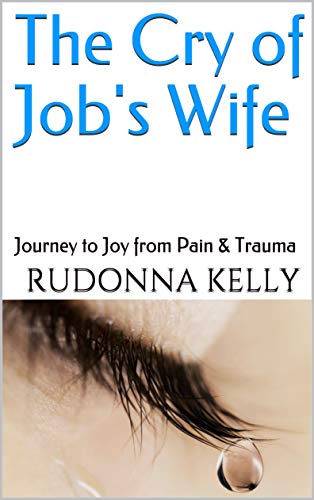 Author(s):
Rudonna Kelly
Publisher:
 N/A
Price:
$2.99
"The Cry of Job's Wife" is a message of hope to a world stuck in its pain. Job's wife lived through an unspeakable trauma. How did she take her next breathe knowing she would never again hold any of her children?
Ten years ago, Rudonna's son( Matthew) experienced a near-fatal car crash. Rudonna and her husband were informed he was not expected to survive. After his miraculous and unexpected recovery, they were left with the emotional aftermath. We all struggle in our daily life from the emotional aftermath of tragedy's of all kinds.
"The Cry of Job's Wife" is a message for all women who have experienced pain and trauma from many different causes. The journey to joy from pain or trauma leads us to a life of freedom. Freedom from fear, anger, blame and despondency. Joy can only be found in exploring our own emotional foundation. Neurotheology, which is a way of understanding the optimal function of the brain as God intended, holds the key to the path of freedom. Rudonna weaves the principles of neurotheology throughout her book.
Followers of Jesus know the Bible is the center of understanding and how God wants us to live. The challenge exists when our wounded hearts cry louder than the voice of the Holy Spirit. This creates an internal struggle to live for Him or from our pain. "The Cry of Job's Wife" expounds on the most common after-effects of trauma and how to gain freedom. Using self-assessment and discussion questions, Rudonna lays out the path of freedom for all who long for joy once again. Learn how to overcome the threats of fear, anger, blame, and despondency that tragedy brings. You can experience a life of fulfillment and renewed hope!
Gospel eBooks is a participant in the Amazon Services LLC Associates Program, an affiliate advertising program designed to provide a means for sites to earn advertising fees by advertising and linking to amazon.com. View our
Privacy Policy
.