---
Balaam's God: Prophetic Insights from an Infamous Life
We're sorry but you missed this offer. It is no longer free or a deal.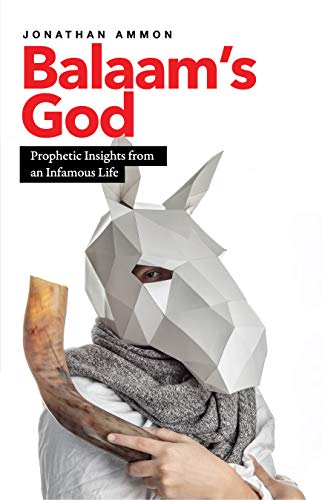 Author(s):
Jonathan Ammon
Publisher:
 N/A
Price:
$0.99
(Oct 1-8)
A renowned diviner. An approaching and victorious army. A divine encounter. A talking donkey. And the message of Yahweh reigning as King.
Balaam is well known as the primary example of a false prophet in the New Testament. But he wasn't a false prophet in the way that many of us would define them today. His story remains shocking and often misunderstood. While many remember the story of the talking donkey from the book of Numbers, few remember Balaam's incredible prophetic insights and battle of wills with Yahweh the Creator of the Universe.
Balaam's God reveals the hidden depths Balaam's powers, the source of his accurate prophetic insight, and the weaknesses that led him astray. Balaam's reputation within the New Testament is as one of the worst false prophets in all of history. Yet his history outside of the New Testament is as one of the greatest diviners in all of antiquity. Balaam is a mysterious figure, yet the biblical text and context reveal the nature of his gifts and powers as well as the nature of his character. And there are important connections between Balaam and both the true and false prophets of today.
Balaam's story doesn't end after his last oracle in the book of numbers. It continues into the book of revelation and even into our current day. In these pages you will discover the secrets to Balaam's communication with God, how God turned wrong divination into pure prophecy, and how to turn from Balaam's ways to a true mouthpiece of Yahweh.
Gospel eBooks is a participant in the Amazon Services LLC Associates Program, an affiliate advertising program designed to provide a means for sites to earn advertising fees by advertising and linking to amazon.com. View our
Privacy Policy
.