---
Alongside: A Practical Guide for Loving Your Neighbor in their Time of Trial
We're sorry but you missed this offer. It is no longer free or a deal.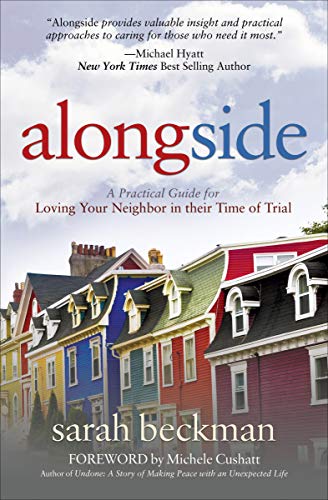 Author(s): Sarah Beckman
Publisher: Morgan James Publishing
Price: $2.99

"Alongside provides valuable insight and practical approaches to caring for those who need it most." —Michael Hyatt, New York Times–bestselling author
Whether it's cancer, death of a loved one, long-term illness, or another significant challenge, we all know someone facing trial. We wonder, "What can I do to help?" Filled with practical tools, personal experience, and insights from those who've faced hardship, Sarah Beckman delicately weaves together action and inspiration to create this comprehensive resource. Alongside will become your trusted guidebook so you'll know exactly how to bring life-giving help, hope, and encouragement to people you care about in their greatest time of need.
"This readable, practical guide provides concrete actions for talking (or not) and acting to aid another person who is in distress . . . useful to readers of all faiths . . . This book will be of great value to readers who are struggling to help others in difficult times." —Publishers Weekly
"Alongside is equal parts practicality, encouragement, and challenge—and desperately needed! All I can say is I wish I'd had it earlier, I will refer to it often, and I will share it every chance I get." —Keith Ferrin, author of The Expert Interviews
"Sometimes all it takes to make a huge impact on someone's life is simply to be present. Kudos to Sarah Beckman for addressing a very important issue which we will all encounter at some point in our lives." —Joanne Fairchild Miller, author of Creating a Haven of Peace
Gospel eBooks is a participant in the Amazon Services LLC Associates Program, an affiliate advertising program designed to provide a means for sites to earn advertising fees by advertising and linking to amazon.com. View our
Privacy Policy
.