---
Knowing the Truth About Jesus the Messiah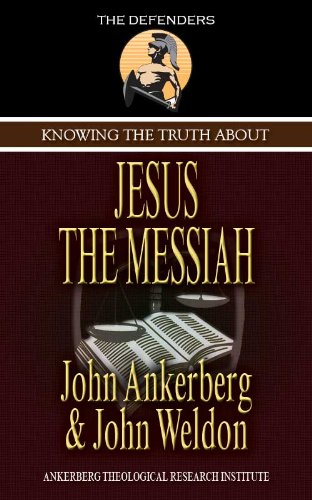 Author(s): John Ankerberg & John Weldon
Publisher: ATRI Publishing
Price: FREE 

Is Jesus the True Messiah? Jesus of Nazareth changed the world. He is the subject of more books, plays, poetry, films and worship than any man in history. But is He more than just a man? Citing specific facts and probability statistics, the authors conclusively show:
-Unassailable, prophetic proof that Jesus is the Messiah
-Biblical evidence confirming Jesus' supreme authority
-Specific confirmation of the Bible's accuracy in prophecy
Knowing the Truth About Jesus the Messiah offers you ready access to proof that Jesus Christ is the Messiah.
Gospel eBooks is a participant in the Amazon Services LLC Associates Program, an affiliate advertising program designed to provide a means for sites to earn advertising fees by advertising and linking to amazon.com. View our
Privacy Policy
.