---
Theodora's Children (Tales Of Hope Book 2)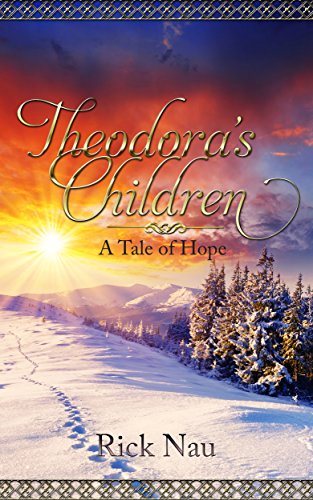 Author(s):
Rick Nau
Publisher:
Dancing Pen Books
Price:
$2.99
It would seem Gretchen has everything any girl or boy could ever want to be happy. She has wonderful parents, lives on a great estate, has beautiful clothes, servants at her beck and call, a wonderful pony, a sailboat on a pretty little lake, and on and on. But what she doesn't have is a brother, a sister, or even a single friend. In all the world, this is the only thing she wants. She could care less about anything else. And when it seems certain this will never happen, she is ready to die with grief. And she almost does, until something quite strange happens, something that will turn Gretchen's life upside down and then set it right again on a bright and snowy Christmas night.
Julia Wilson of "Christian Bookaholic" calls Theodora's Children "one of the best books I've ever read." Read it aloud to your children and add to their joy during this trying season. Perfect for kids between 7 and 12.
This book is for anyone who loves: Stories with a Solid Christian Theme, Stories about Courage, Stories about Overcoming Fear, Stories about Friendship
Gospel eBooks is a participant in the Amazon Services LLC Associates Program, an affiliate advertising program designed to provide a means for sites to earn advertising fees by advertising and linking to amazon.com. View our
Privacy Policy
.