---
Save Me Twice (THE JAMIE AUSTEN THRILLERS Book 7)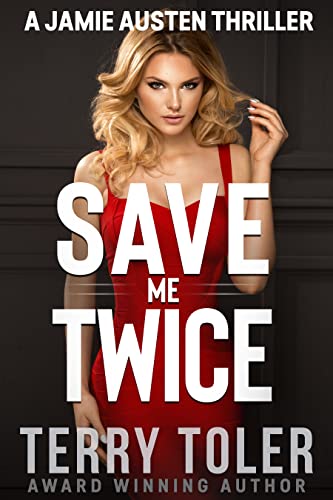 Author(s):
Terry Toler
Publisher:
 N/A
Price:
$4.99
Bae Hwa is back! And in trouble again!
The beloved thirteen-year-old from The Ingenue, book two of the Jamie Austen Spy thrillers, needs rescuing again. Bae drops out of college in a quest to be the next Jamie Austen.
Can't get enough of Jamie Austen and her obsession to save girls? This time Jamie's mission is right here in the United States and it's personal. Someone has kidnapped Bae and it's a race against time to find her.
Read why the Jamie Austen Thrillers have reached #1 in ten different countries.
Gospel eBooks is a participant in the Amazon Services LLC Associates Program, an affiliate advertising program designed to provide a means for sites to earn advertising fees by advertising and linking to amazon.com. View our
Privacy Policy
.