---
Running Out of End Times: Preparing the Church While There's Still Time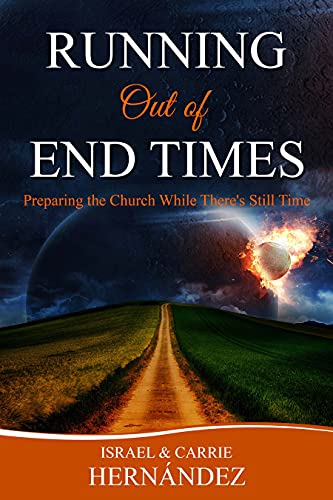 Author(s):
Israel Hernandez & Carrie Hernandez
Publisher:
 N/A
Price:
$4.99
There is so much confusion around the End Times. There are many opinions about what will happen but have you ever looked at what the Bible actually says about the days that are coming? We use scripture to answer common questions like: Will children be raptured? When will the Rapture happen? Who will be left behind? How should I prepare for the times that are ahead of us? We answer these questions and many more with verses that are carefully examined and taken only in the context of the verses around them as well as throughout the rest of the Bible. The Bible explains itself and we carefully examine the Prophets, the Gospels, the Epistles, and Revelation to explain the coming times. This book is a warning to the Church that we are RUNNING OUT OF TIME.
Gospel eBooks is a participant in the Amazon Services LLC Associates Program, an affiliate advertising program designed to provide a means for sites to earn advertising fees by advertising and linking to amazon.com. View our
Privacy Policy
.