---
Blessed With Love (The Sisters of Rosefield Book 6)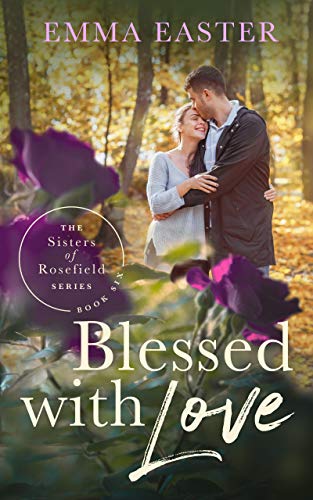 Author(s):
Emma Easter
Publisher:
CKN Christian Publishing
Price:
$0.99
The sisters are now wives, mothers, and trailblazers. But God has a final test in-store…
After a long absence apart, Trisha, Audrey, and Sienna gather in their hometown of Rosefield, Idaho. Together they've survived adultery, depression, and the seduction of wealth. They might have lost their innocence along the way, but they've also found their virtue. So what if God's greatest test is yet to come?
Trisha is no longer a lonely single mother struggling to make ends meet. But just as she thinks she's found her happy ending, the past rears its ugly head. And this time, the threat is far greater than any she's faced before.
A devoted mother to her adopted daughter Esther, Audrey struggles with a secret desire to conceive. Is this part of God's plan, or should she be satisfied with the blessings she's already received?
Life in a women's camp in Mali, Africa, is not what Faizan envisioned when he asked Zainah to be his wife. The days are quiet and uneventful until an afternoon walk leads them to stumble upon a shocking surprise. Faizan swears Zainah to secrecy, but in a moment of weakness, she confides in best friend Leila, leading to life-changing consequences for them all.
The sixth installment of The Sisters of Rosefield series sees God's plan reach its final, climactic resolution. Will the characters we've come to cherish be blessed by love, or broken by loss? It might just take a miracle…
Gospel eBooks is a participant in the Amazon Services LLC Associates Program, an affiliate advertising program designed to provide a means for sites to earn advertising fees by advertising and linking to amazon.com. View our
Privacy Policy
.