---
This Do in Remembrance of Me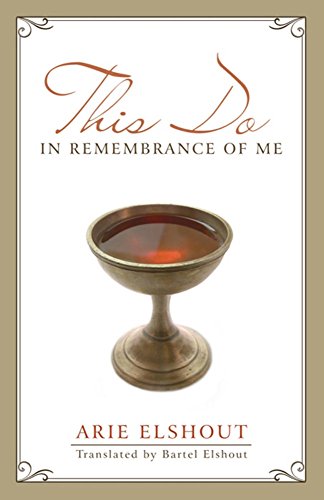 Author(s): Arie Elshout
Publisher:  Reformation Heritage Books
Price: $2.99

Some Christians struggle with doubts and dread the thought of participating in the Lord's Supper for fear of taking it unworthily. In this book, Arie Elshout provides tender encouragement to such sensitive souls. Distinguishing between the assurance of faith and the assurance of sense, Elshout reminds us that weak faith is faith nonetheless. Wise pastoral counsel is also given on areas of self-examination and the distinguishing marks of true grace. Here is a helping hand extended to all who are sorry for their sins and take refuge in Christ, and a reminder that the Lord desires to comfort and refresh penitent sinners with the gospel promises of His Table.
Author:
Arie Elshout (1923–1991) served as a minister for 32 years in the Gereformeerde Gemeenten of the Netherlands, and in its sister denomination, the Netherlands Reformed Congregations of North America.
Endorsement:
"Where can doubting Christians find reliable guidance concerning the Lord's Supper? In a day when the professing church is full of leaders who do not know how to care for the flock, fearful souls are sure to find comfort from the pen of this proven shepherd of souls. Arie Elshout's book was born out of the crucible of ministerial experience and furnishes a scriptural staff to lead the tossed and tempted beside quiet streams and green pastures. May it lead many to profit from the meal of which Christ said, 'With desire I have desired to eat this Passover with you' (Luke 22:15)." – Gerald M. Bilkes, Puritan Reformed Theological Seminary
Gospel eBooks is a participant in the Amazon Services LLC Associates Program, an affiliate advertising program designed to provide a means for sites to earn advertising fees by advertising and linking to amazon.com. View our
Privacy Policy
.