---
The Maggie Bright: A Novel of Dunkirk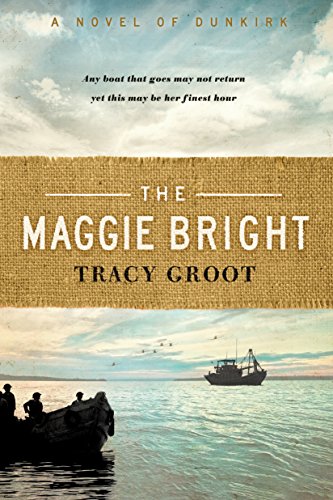 Author(s): Tracy Groot
Publisher: Tyndale House Publishers
Price: $1.99

2016 Christian Book Award finalist (Fiction category)
England, 1940. Clare Childs knew life would change when she unexpectedly inherited the Maggie Bright—a noble fifty-two-foot yacht. In fact, she's counting on it. But the boat harbors secrets. When a stranger arrives, searching for documents hidden onboard, Clare is pulled into a Scotland Yard investigation that could shed light on Hitler's darkest schemes and prompt America to action.
Across the Channel, Hitler's Blitzkrieg has the entire British army in retreat with little hope for rescue at the shallow beaches of Dunkirk. With time running out, Churchill recruits civilian watercraft to help. Hitler is attacking from land, air, and sea, and any boat that goes might not return. Yet Clare knows Maggie Bright must answer the call—piloted by an American who has refused to join the war effort until now and a detective with a very personal motive for exposing the truth.
The fate of the war hinges on this rescue. While two men join the desperate fight, a nation prays for a miracle.
Gospel eBooks is a participant in the Amazon Services LLC Associates Program, an affiliate advertising program designed to provide a means for sites to earn advertising fees by advertising and linking to amazon.com. View our
Privacy Policy
.