---
Jed Patrick Series (Books #1-2)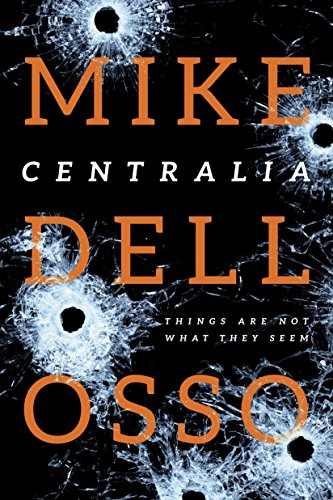 Centralia (Jed Patrick Book 1)
Author(s): Mike Dellosso
Publisher: Tyndale House Publishers
Price: $3.99

Peter Ryan wakes up on a typical morning only to find his house empty, his wife and daughter nowhere to be found. His world is shattered after a phone call to a friend confirms the impossible: his wife and daughter died in a car accident he does not remember. Haunted by faint memories and flashes of details, Peter becomes convinced that something isn't right and begins to question reality. When he discovers a note in his daughter's handwriting, strange memories begin to surface that cause him to second-guess nearly everything he once believed. Suddenly armed men show up at Peter's home, turning the mysterious puzzle of his past into a dangerous game of cat and mouse. On the run and unsure whom to trust, Peter has to discover what's real and what isn't . . . before he loses everything.
---
Kill Devil (Jed Patrick Book 2)
Author(s): Mike Dellosso
Publisher: Tyndale House Publishers
Price: $3.99

Jed Patrick is convinced he's doing all it takes to keep his family safe—new names, new location, new identity. But just when he thinks he finally has his life back, trained men claiming to be CIA agents break in and threaten his wife and daughter, proving once and for all his family will never truly be safe until he eliminates the agency dead set on hunting him down.
Not knowing if Karen and Lilly are better off by his side or in hiding, Jed is determined to protect them while finding a way to use the classified information that he possesses to dismantle the Centralia Project. But he soon learns that eliminating Centralia may require compromising his own values. As danger escalates, Jed isn't sure whether there's anyone or anything he can trust—including his own senses.
Gospel eBooks is a participant in the Amazon Services LLC Associates Program, an affiliate advertising program designed to provide a means for sites to earn advertising fees by advertising and linking to amazon.com. View our
Privacy Policy
.