---
Calvin: A Biography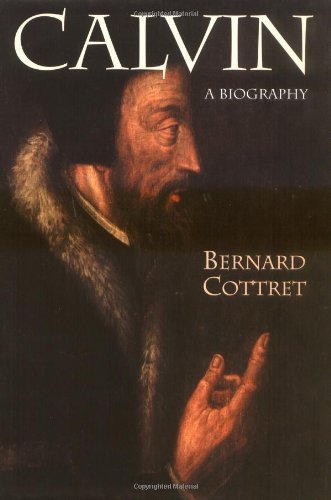 Author(s): Mr. Bernard Cottret
Publisher: Wm. B. Eerdmans Publishing
Price: $2.99

Widely acclaimed in its French edition, this sterling biography of John Calvin sheds new light on the great Reformers personality by concentrating on the milieu in which he did his lifes work.
In the largest part of the book, Bernard Cottret develops a chronological examination of Calvins life, from his birth in Noyon to his ministry and administration in Geneva. In the final chapters Cottret explores thematic aspects of Calvins persona Calvin the polemicist, the preacher, and the writerand looks with greater depth at Calvins foremost work, the Institutes of the Christian Religion.
Balanced, cogent, and written with literary beauty, this biography will take its place among the bestand most enjoyableportraits of Calvins life, work, and lasting influence.
Gospel eBooks is a participant in the Amazon Services LLC Associates Program, an affiliate advertising program designed to provide a means for sites to earn advertising fees by advertising and linking to amazon.com. View our
Privacy Policy
.