---
A.D. 30 Abridged Edition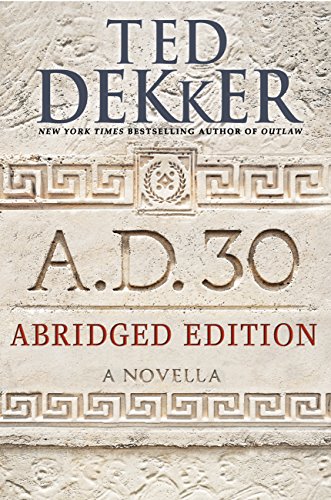 Author(s): Ted Dekker
Publisher: Center Street
Price: $1.99 

New York Times bestselling author Ted Dekker offers an exclusive, ebook original novella in this abridgment of A.D. 30, the epic historical novel about a woman who rises to lead her people after meeting Jesus.
Maviah, the outcast daughter of a powerful Arabian sheik, is called to protect the very people who rejected her. When enemies launch a sudden attack she escapes with the help of her father's warriors. Their journey is fraught with danger and takes her to a brutal world subjugated by kings and emperors. There Maviah must form an unlikely alliance with King Herod of the Jews.
But her path also leads her to Yeshua, who offers her a way of life more powerful than any kingdom. Though following him may present an even greater danger, his may be the only way for Maviah to save her people–and herself.
Gospel eBooks is a participant in the Amazon Services LLC Associates Program, an affiliate advertising program designed to provide a means for sites to earn advertising fees by advertising and linking to amazon.com. View our
Privacy Policy
.