---
Honest to God: The Means to True Transformation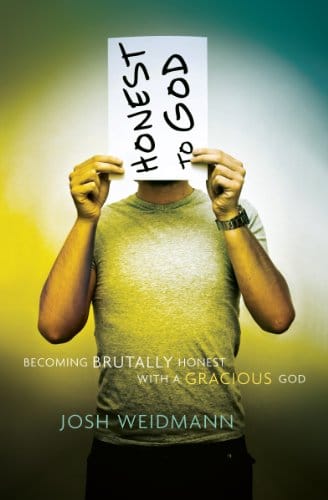 Author(s): Joshua Michael Weidmann
Publisher: Moody Publishers
Price: $3.99

Freedom begins when you stop hiding.
Many of us understand the value of authenticity. Of baring our souls in community. Of admitting our pain and struggles to each other. If we desire to relate authentically with our brothers and sisters in Christ, we must also desire relate honestly with God.
Josh Weidmann, a millennial and world traveler who is dedicated to writing and speaking the truth of the Bible, leads us to examine honesty and its importance in our relationship with God. Using Scripture and stories from his own life, Josh shows us how to be honest with God and truly honest with others. He also helps us identify lies, misunderstandings, and masks that are preventing us from being honest with God.
Honesty with God will free us, heal us, and transform us.
Gospel eBooks is a participant in the Amazon Services LLC Associates Program, an affiliate advertising program designed to provide a means for sites to earn advertising fees by advertising and linking to amazon.com. View our
Privacy Policy
.