---
Join our list
Subscribe to our mailing list and get interesting stuff and updates to your email inbox.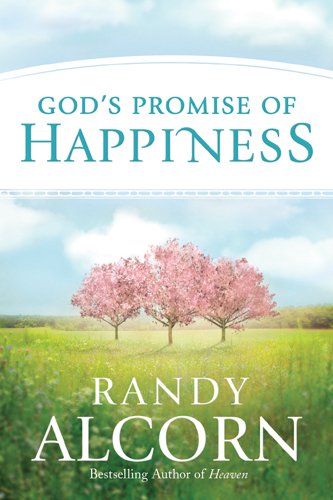 Author(s): Randy Alcorn
Publisher: Tyndale House Publishers
Price: $2.84

Think God doesn't want you to be happy? Think again.
We know that we will experience unimaginable joy and happiness in Heaven, but that doesn't mean we can't also experience joy and happiness here on earth.
In God's Promise of Happiness, bestselling author and noted theologian Randy Alcorn shares select passages and scripture from his latest hardcover release, Happiness, that provide insight, wisdom, and proof positive that God not only wants us to be happy, he commands it!
---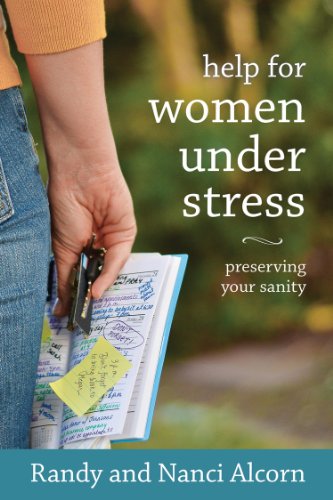 Author(s): Nanci & Randy Alcorn
Publisher: Eternal Perspective Ministries
Price: $3.99 

Stress. It's part of our everyday lives, sometimes as the spark that keeps us moving forward and sometimes as the avalanche that threatens to bury us. Chances are, since this book's title has caught your eye, you are looking for some relief from stress, or at least hope that relief is possible.
In this thoroughly revised and updated edition of Help for Women Under Stress, originally published in 1986, Randy and Nanci offer you both the hope and the help you are looking for. (more…)
---
Author(s): Randy Alcorn
Publisher: Eternal Perspective Ministries
Price: $1.99


"The Pill" is the popular term for more than forty different commercially available oral contraceptives. In medicine, they are commonly referred to as BCPs (birth control pills) or OCs (oral contraceptives). They are also called "Combination Pills," because they contain a combination of estrogen and progestin.
The Pill is used by over twelve million American women each year. Across the globe it is used by over one hundred million. The question of whether it causes abortions has direct bearing on untold millions of Christians, many of them prolife, who use and recommend it. For those who believe God is the Creator of each person and the giver and taker of human life, this is a question with profound moral implications.
Does the Birth Control Pill Cause Abortions? is the 10th Edition, revised in 2011, complete with endorsements from 12 physicians.
---
---
Gospel eBooks is a participant in the Amazon Services LLC Associates Program, an affiliate advertising program designed to provide a means for sites to earn advertising fees by advertising and linking to amazon.com. View our
Privacy Policy
.