---
Join our list
Subscribe to our mailing list and get interesting stuff and updates to your email inbox.
Author(s): Michael Youssef
Publisher: Harvest House Publishers
Price: $1.99   (Ends Oct 31)


No matter what leadership arena a person serves in—whether leading a family, a church, a civic organization, a company—adopting the leadership example of Jesus will make that person more effective and productive. Leadership is an influence, and no leader has had a greater influence on the world than Jesus Christ. The lessons of His leadership style are practical, learnable skills that anyone can apply today.
Michael Youssef, who has executive experience in worldwide ministries, has examined the leadership Jesus modeled and suggests Christlike qualities every leader needs. But he doesn't stop there. With Jesus as the standard, Dr. Youssef considers how to deal with the temptations and pressures leaders face, including ego, anger, loneliness, criticism, the use of power, and passing the torch to others.
Men and women in search of excellence in developing their leadership abilities will find much to aid their quest in this close-up look at Jesus—the greatest leader who ever lived.
---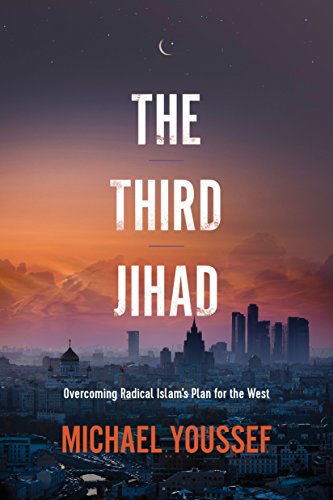 Author(s): Michael Youssef
Publisher: Tyndale Momentum
Price: $2.99 (July 21-27)


Radical Islam has been waging war against our global civilization throughout history—and now, it's closer than ever to American soil. Dr. Michael Youssef, a Coptic Christian who was born in Egypt and now leads a megachurch in America, knows from firsthand experience that radical Islamists have goals that many American Christians believe are "unthinkable." In this book, he warns Western Christians that it doesn't help to ignore what's going on. There's a third jihad underway, and its goal is to take over the West.
The Third Jihad is a call for Christians to defend their families, protect their nation, and boldly share the good news of Jesus with their communities—especially their Muslim neighbors.
Packed with surprising insights from history, compelling and dramatic stories, and a practical agenda that one person—or one church—can immediately put into practice to make a difference in the world. Rich in encouraging biblical principles and prophetic insights, The Third Jihad leads the reader to an empowering conclusion in our troubling (and even frightening) times.
Michael Youssef's insights will inspire Christians to take their faith seriously, share their faith freely, and to truly be salt and light in a world of increasing darkness and decay.
---
---
Gospel eBooks is a participant in the Amazon Services LLC Associates Program, an affiliate advertising program designed to provide a means for sites to earn advertising fees by advertising and linking to amazon.com. View our
Privacy Policy
.